Vietnam midfielder Van Bakel lied playing in PSV to sign V-League team
Recently, defender Nguyen Van Bakel shared memorable memories during his time playing in Vietnam with Voetbal International, in which he once lied that he played for PSV team (Netherlands) so he would easily be signed.
Nguyen Van Bakel, 36, is a player born in Noord-Brabant, the Netherlands; he started his career in a less-known club Helmond Sport and did not have much noticeable success there.
After a long time of playing depravingly, Van Bakel came to Vietnam and his life officially entered a new page from here. Starting to play in Binh Duong in the 2011-2012 season with 28 games, Van Bakel proved his ability as a center-back.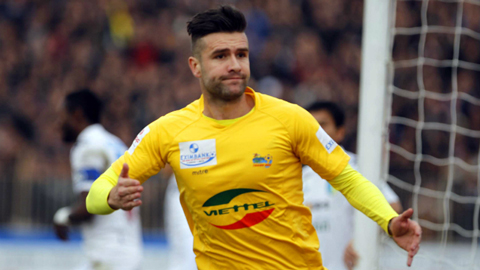 However, he just shared with Dutch football magazine Voetbal International is that he lied he used to play for the famous PSV team (Netherlands), played alongside the famous striker Jan Huntelaar to beautify his resume, easily signed by Binh Duong right in the first place in Vietnam.
"I have to lie that I used to play for PSV (Netherlands), because if they knew I have ever played for Helmond Sport, Dijkse Boys and Lutlommel, they would probably kick me out immediately" - Van Bakel said.
After a year of playing for the V-League side team, Van Bakel moved to Dong Nai and served the team only one season 2012-2013 before coming to Thanh Hoa, the club was considered the most successful period in the career of this midfielder.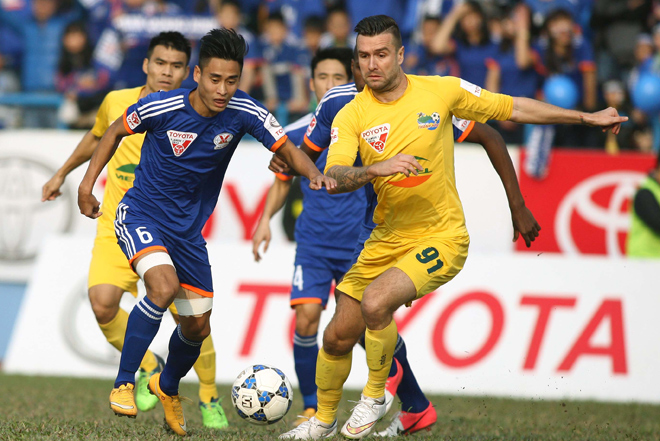 During five seasons in Thanh Hoa FC, Van Bakel's career moved up quickly, he had everything here, from achievements, fame, and life inside and outside the pitch.
Van Bakel revealed that Thanh Hoa's coaching team including coach Le Thuy Hai gave the players old-fashion type of exercises with the density of 6 days / week and 2 sessions / day:
"We have to practice twice a day, 6 days a week, in the morning running a marathon, going up and down the stairs for hours and jumping under the 40-degree weather. The players do not have time to take care of themselves. I even rarely see the ball on the training ground. I went crazy.
The players all suffer from muscle injuries. But the coach was a conservative person, he challenged anyone who criticized his lesson plans and assumed foreigners were worse than domestic players. My Brazilian teammate even called his wife and burst into tear every day, others were so nervous that they lost their hair", recalled Van Bakel.
V-League has finished half of the run, while Vietnam national team is rushing preparing for World Cup 2022 qualifiers in September.
Thể Thao 247 - Tinnhanhonline.vn