VFF's worries besides Vietnam head coach salary offer
FAT is facing certain problems, especially Vietnam head coach salary if both sides agree on contract extension.
The extension of the contract and  salary increase for coach Park Hang-seo are attracting much attention from Vietnam supporter yet VFF also ecounters others concering problems.
The contract between Park Hang-seo and VFF will expire on January 2020. VFF for sure wants to extend the contract with Park Hang-seo however, the agreement depends much on 2 factors.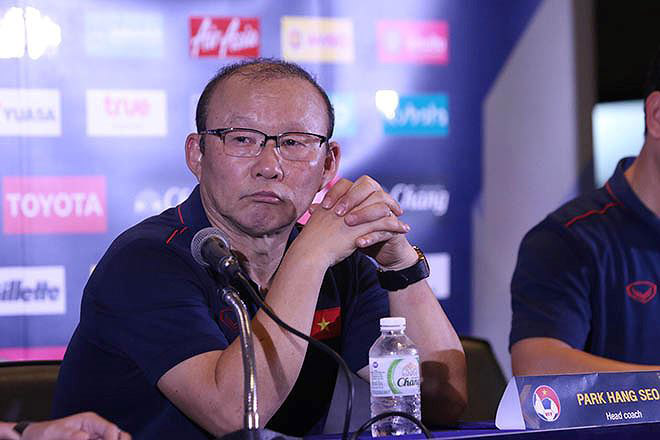 Park Hang-seo's representative Lee Dong Jun is the namaging director of a company which functions as represence of many figures in Sport field. He experienced in negotiating and signing contracts. The salary of coach Park Hang-seo is by Lee's decision, besides working condition and target in the new contract.
Secondly, VFF will receive salary requirement from Lee Dong-jun . If the amount is not too high, VFF will try to balance its finance and pay Mr Park. By contrast, If the requirement is up to $50.000, VFF will need the support from the third party.
VFF is actively promoting to renew with Coach Park Hang-seo. This is a good time before heading to SEA Games and World Cup 2022 Qualifiers.
VFF president Le Khanh Hai shared: "The standing VFF gave a very clear point. VFF will negotiate and propose the most possible plan which fits the huge contribution of Park Hang-seo. We will abviously extent the contract and rise his salary".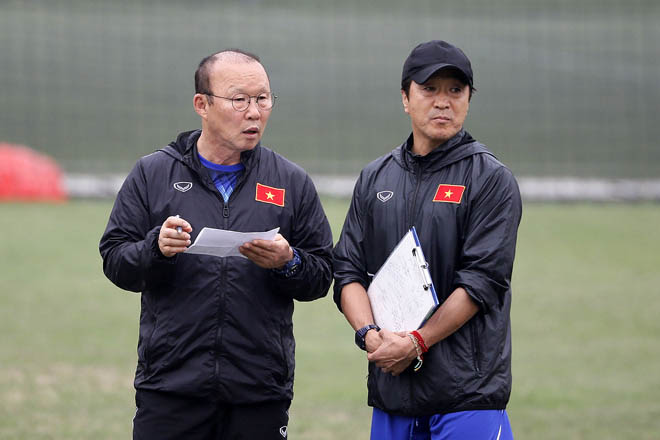 VFF wants to take the initiative, instead of being under pressure by the public and hastily accept the requirements by Mr. Park's representatives. Most importantly, VFF wants a long-term orientation with Mr. Park, like what the Korean strategist once shared: "The extension is not simple. As long as my football philosophy in line with the Vietnamese football direction, the cooperation will last long".
Currently, the salary of Park Hang Seo coach is about 22,000 USD / month with some special treatments. All is paid by HAGL president Mr Duc.
In the past, VFF used to pay towering salary for foreign managers. However, Mr. Park signs this time, the salary could go up to $40,000 - $50,000/month, not to mention Mr. Park's Korean assistant team also made VFF spend a huge amount of money.
In the case HAGL president is unable to pay Mr. Park Hang Seo, VFF will have to ask the General Department of Sports to support them. The clear wage agreement is definitely making VFF headache.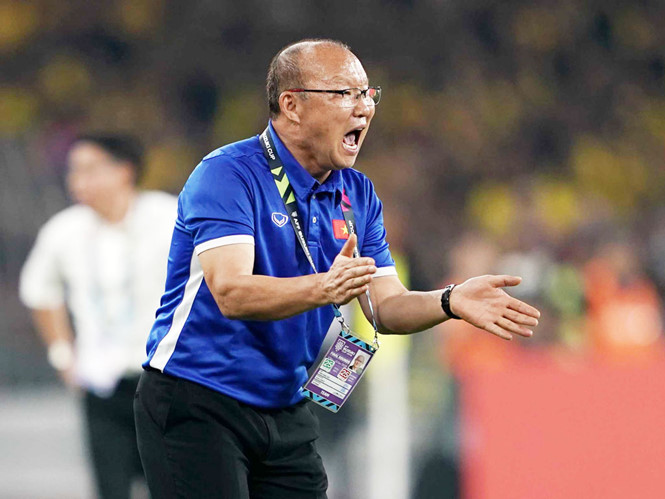 However, that Mr. Park's commitment to Vietnamese football in long terms depends on whether or not the direction of developing football is suitable for Mr. Park, it should be a sustainable and long-term plan, instead of in one of the specific tournaments.
A clear development orientation is what VFF leaders need to have an action plan, not just stop at the duration of the contract and how much the salary of Park Hang-seo is.
Vietnamese football has achieved great success under Coach Park Hang-seo. However, in order to have sustainable development, a clear plan from training young players, to standardizing the big and small tournaments is more important.
Thể Thao 247 - Tinnhanhonline.vn
Thứ sáu, 19 Tháng Bảy, 2019
Thứ bảy, 20 Tháng Bảy, 2019
XEM TOÀN BỘ