Cong Phuong's Sint Truidense lost to Ligue 1 Champions
Sint-Truidense received a defeat after Ligue 1 champions Lens came back successfully in the second half of a friendly match Wednesday.
On July 10, Belgium side Sint-Truidense went into a friendly match before entering the new season, facing Lens- an old French club, who once crowned championship in 1997-1998 season.
In the first half, both teams had equal domination, yet Sint-Truidense scored an opening goal by Balongo  in the 10th minute, followed by an equalizer from the French second-tier in the 34th minute.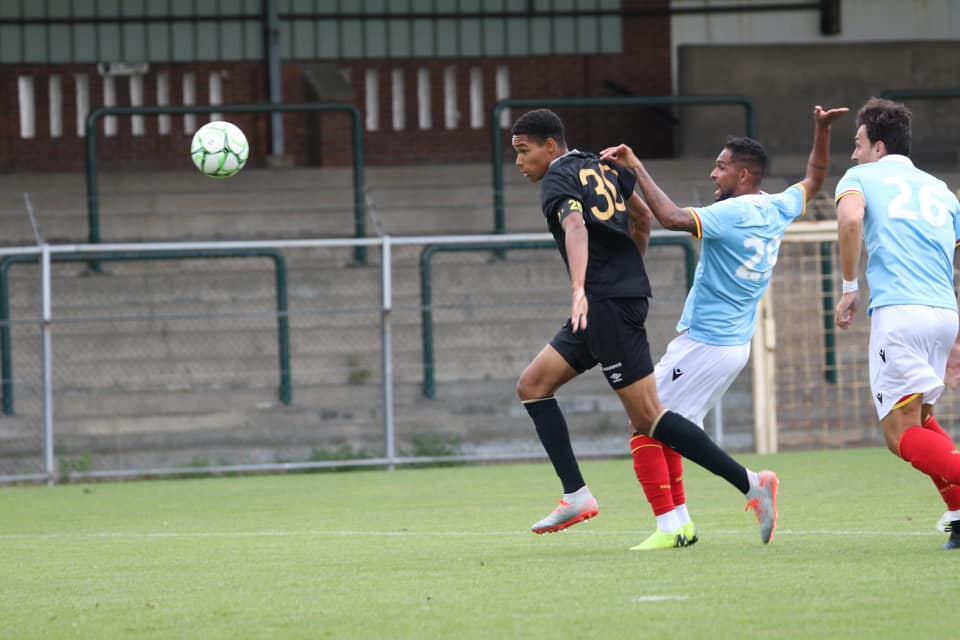 In the second half, both sides created many good chance, yet Lens took the lead in the 66th minute with its second goal, sealing the 2-1 victory for Lens.
Sint-Truidense will face Gent on July 13.
Read more:
>>> Cong Phuong belongs to a huge Japanese managing company
>>> OFFICIAL: Sint-Truidense head coach welcomes Cong Phuong
>>> What made Cong Phuong change from Clermont Foot to Sint-Truidense V.V?
Thể Thao 247 - Tinnhanhonline.vn
Thứ tư, 24 Tháng Bảy, 2019
Thứ năm, 25 Tháng Bảy, 2019
Thứ sáu, 26 Tháng Bảy, 2019
XEM TOÀN BỘ