'HAGL will negotiates with Sint-Truidense for Cong Phuong to join SEA Games', stated HAGL president
Mr. Doan Nguyen Duc said he is going to talk with Sint-Truidense on Phuong's case to be summoned up with U22 Vietnam for SEA Games 30.
According to the latest regulation from the Phillipines side, all participating countries are allowed to add two over-22 players to join the squad. The change will create favorable condition for many talented players in Vietnam such as Cong Phuong, Xuan Truong, Que Ngoc Hai, … to fulfill their dreams.
However, coming back for SEA Game is not easy for those serving oversea as Van lam or Cong Phuong because SEA Games doesn't belong to FIFA sytem.
Cong Phuong will move to Sint-Truidense and playing in the First Devision A from this July, 2019, while SEA Games 30 will be held from November 30-December 11. The Belgium side considers First Division A is an important league, not to mention Belgium National Cup. Thereby, Sint-Truidense holding the registration of Cong Phuong called up to play is not obliged to release him.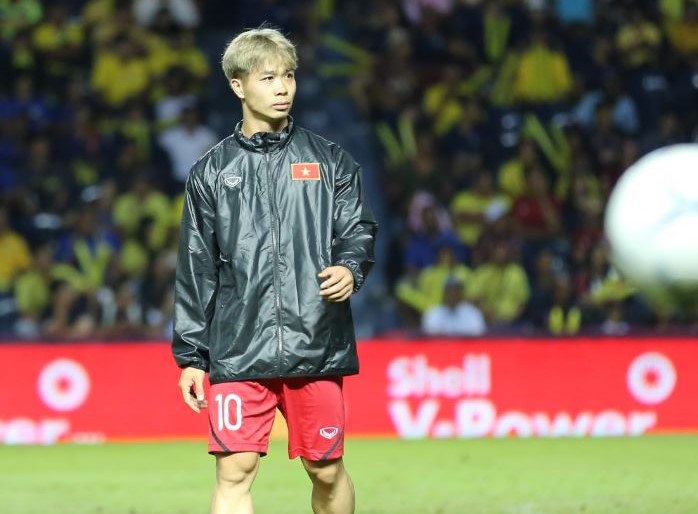 In a recent share, HAGL president Doan Nguyen Duc negotiated with the Belgium team.
"HAGL will talk to Sint-Truidense. Now, It is hard to use him, unless we talk to Sint Truidense with our goodwill. But you should not worry, even when Cong Phuong is left on the bench in Europe, he will only be called up to Vietnam NT for tournaments that include in FIFA system".
Cong Phuong is now the best scorer in U22 Vietnam history, with 29 goals in 58 appreances. Despite having many talented players, Cong Phuong joining U22 Vietnam will be a good supplement for the team as well as the younger generation.
Thể Thao 247 - Tinnhanhonline.vn
Thứ hai, 22 Tháng Bảy, 2019
Thứ ba, 23 Tháng Bảy, 2019
Thứ bảy, 27 Tháng Bảy, 2019
XEM TOÀN BỘ