The reigning champ of Vietnam draw Ceres, touches one hand on AFC Cup Finals ticket
The Vietnamese capital side had a gutsy away game against Ceres Negros to secure a huge advantage ahead of the 2nd leg to be held a week later.
Being welcomed as a visitor in Panaad holy land of Ceres Negros, Ha Noi came to the game without hesitation going toe to toe against one of the greatest Southeast Asian contenders.
Ceres, on the other hand, showed that they do not yield to the visitor by hitting back and breaking Ha Noi's embattled attacker.
During the first half, Ceres' side had the better chances of the hosts and almost would have had a penalty for a handball of opponent's player if the referee had whistled the blow.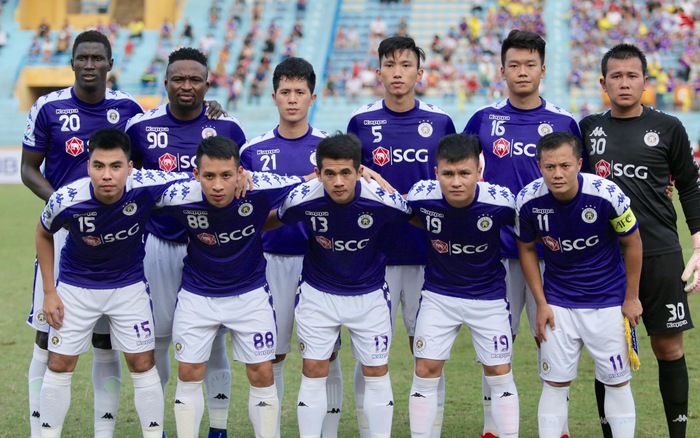 A high-tempo attacking from both side in the second half, the fruit came up to the luckier side which was Ceres when Schrock hit a goal piercing Ha Noi defending and nicely becoming a header of Maranon, bringing about 1 goal for the hosts at the 56th minute.
Unaccepting this situation, Vietnam's capital side called into action and 'What's comin' will come', Omar (Ha Noi FC) composedly broke the opponent's blockade to found the equalizer for the team.
The game ended with no more goal to be scored and Ha Noi is arranged to play the 2nd leg on the home ground a week later.
Thể Thao 247 - Tinnhanhonline.vn
Thứ sáu, 19 Tháng Bảy, 2019
Thứ bảy, 20 Tháng Bảy, 2019
XEM TOÀN BỘ