Vietnam's Dinh Trong got a successful surgery in Singapore
According to Hanoi FC's news, midfielder Tran Dnh Trong had a successful surgery as expected in Singapore in the evening of June 25.
Previously, the Vietnamese midfielder had moved to Singapore on June 24 with his younger brother Tran Thanh Binh and a doctor  to treat the ligament injury.
After settling, on the evening of June 25, the 22-year-old was officially put on the operating table, the man conducting the sergury was Dr. Tan Jee Lim - a medical expert on sports field in Parkway Hospital, who has also cured many ligament injuries for Vietnamese players.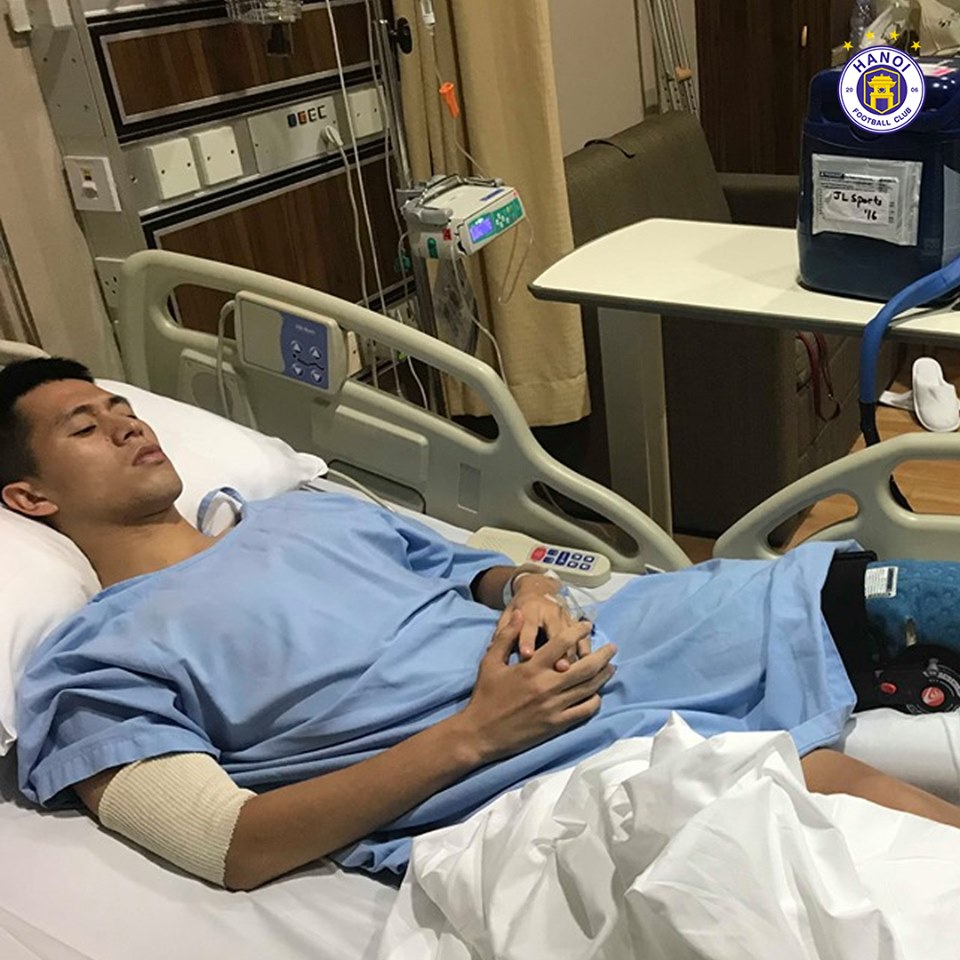 After nearly 3 hours, Dinh Trong's surgery was successful, he was taken back to the hotel to rest before a follow-up visit two days later, Dinh Trong was also asked to practice walking and there were Initial practice in physiotherapy.
The cost of treating this traumatic injury of 22-year-old midfielder is about 600 million dong, Hanoi FC will pay half, the other half will be covered by VPF's partner at V.League League 2019.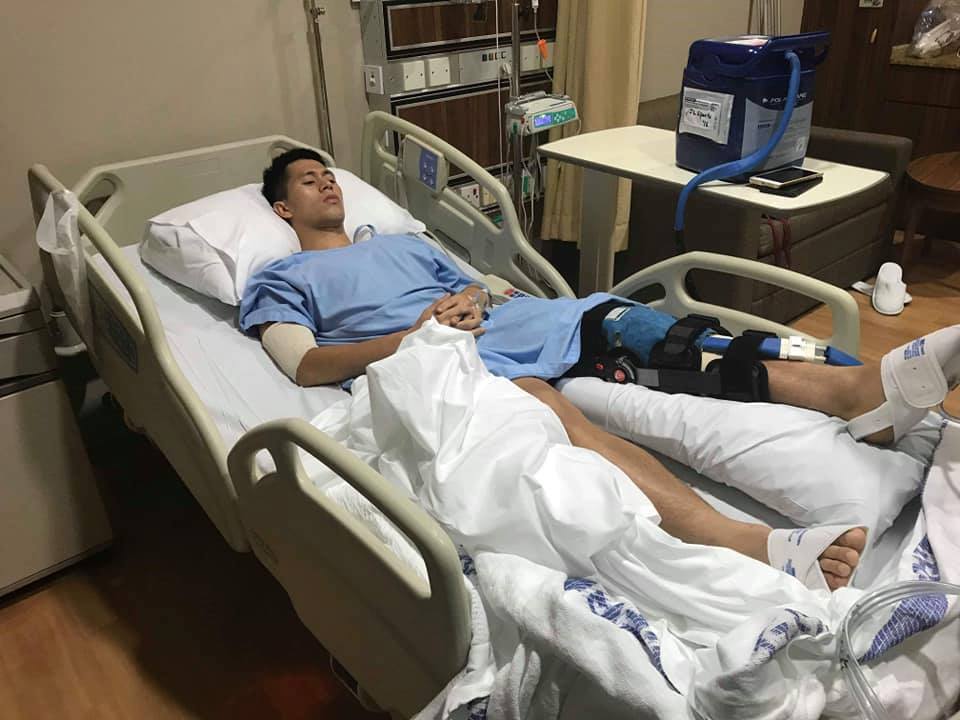 Thus, Dinh Trong's first step was quite successful when the surgery went well,  he would take 6-8 months to fully recover thereby misses the remaining phase of V. League 2019, 2022 World Cup Qualifiers, SEA Games 30 and even AFC U23 next year.
Although he was treating his injury, Dinh Trong might have been relieved at some point in the evening when his team defeated Ceres Negros with a 2-1 score at home to progress to the final of AFC Cup 2019.
Thể Thao 247 - Tinnhanhonline.vn
Thứ bảy, 20 Tháng Bảy, 2019
Chủ nhật, 21 Tháng Bảy, 2019
XEM TOÀN BỘ