Van Quyet wishes Coach Park Hang-seo will call him up to the national team
Replying to the media, Van Quyet revealed himself still waiting for coach Park Hang Seo to call him back to Vietnam NT.
In early 9/2019, Vietnam will enter the competition in the World Cup 2022 Qualifier. In preparation for this important tournament, Coach Park Hang-seo and his  coach team  are rushing to recruit the personnel for the national team.
After being disqualified from the list of Vietnamese national players attending the 2019 Asian Cup, former captain Nguyen Van Quyet hoped to be called back to the national team. However, the 28-year-old confirmed that he will try his best to play.

Answering Zing about the opportunity,, Nguyen Van Quyet said: "It is not my decision. Of course, every player is expecting to return to the Vietnam team. I can only decide. I will play best with my ability for the club ".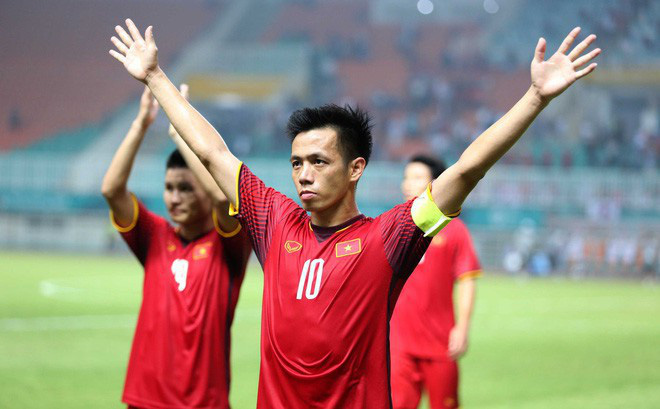 Van Quyet has a very impressive performance at Hanoi club, with scoring 4 goals in the last 4 matches. The scoring ability of the former Vietnam captain is shown in all three competitions: V.League, The national  Cup and AFC Cup.

If he continues to maintain his current scoring performance, Van Quyet will likely be named by the coach Park Hang Seo on the list of 2022 World Cup Qualifiers. In addition, the previous experience in the qualifiers of Van Quyet, is essential for juniors such as Cong Phuong, Quang Hai, Van Hau ...

The draw for the 2nd World Cup 2022 Asian Games will take place on July 17, 2019 at the AFC, Kuala Lumpur, Malaysia headquarters.
Thể Thao 247 - Tinnhanhonline.vn
Thứ ba, 23 Tháng Bảy, 2019
Thứ tư, 24 Tháng Bảy, 2019
XEM TOÀN BỘ