V-League 2019: Hanoi FC takes Sajad Moshkelpour on board
On July 27, Hanoi FC officially announced the service of Iran midfielder Sajad Moshkelpour on its website.
After Dinh Trong and Oseni were injured, left the chance to attend V-League second leg, Hanoi FC is seeking diligently replacements for phase 2.
Although Hanoi's offensive line is secured, with Papa Ibou Kébé's new contract, the unstable midfield made the club worry and caused them to sign Iranian mdifielder Sajad Moshkelpour.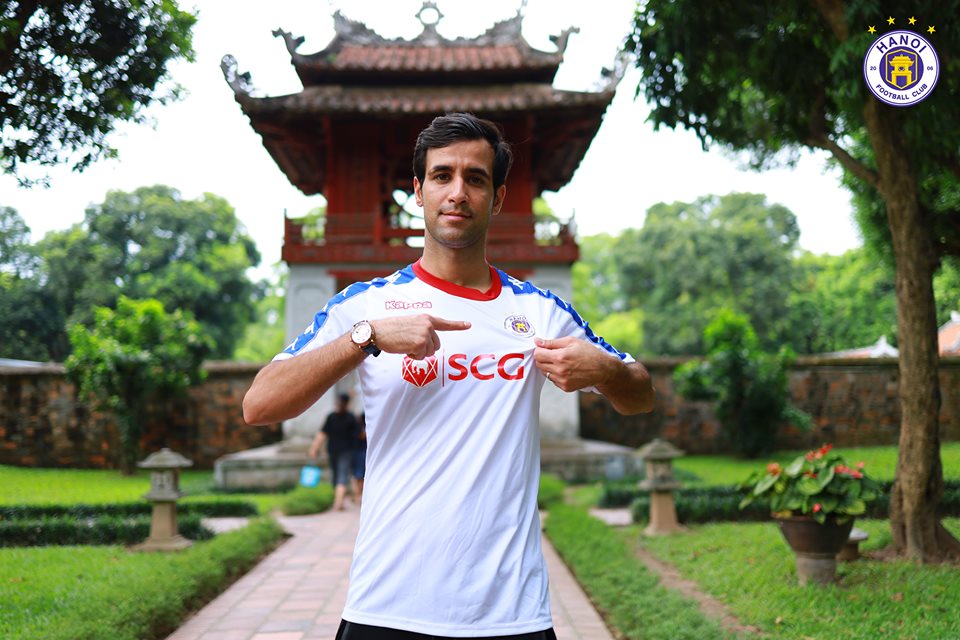 Sajad, 29, possessing 1.88 meters high, plays well in central position and defensive midfielder. Before coming to Vietnam to wear Hanoi FC, he used to play for Paykan FC in the Iranian League (Persian Gulf Pro League). In the 2018/2019 season, Sajad had 16 appearances for Paykan FC and finished 10th. In particular, the Transfermarkt valued this midfielder up to 400,000 euros. The contract period between Hanoi FC and the Iranian is still unknown.
Sajad Moshkelpour will wear no. 99 jersey. He is expected to become a steel shield in Hanoi FC's defense in the coming time when the season has entered the final phase. The army of coach Chu Dinh Nghiem is making great determination in all three arenas: V-League, the National Cup and the AFC Cup ASEAn Finals 2019.
Thể Thao 247 - Tinnhanhonline.vn
Thứ tư, 24 Tháng Bảy, 2019
Thứ năm, 25 Tháng Bảy, 2019
Thứ sáu, 26 Tháng Bảy, 2019
XEM TOÀN BỘ