Hanoi FC midfielder Quang Hai turned in a top-class performance with a stunning finish to seal Vietnam's 1-0 victory over Malaysia in a hotly-contested World Cup 2022 qualifier in Hanoi on Thursday.
Coach Park Hang-seo gave fans a pleasant surprise when he put Cong Phuong and Van Hau, who haven't yet played an official game for their European clubs, in the starting lineup.
Vietnam started off the match conservatively. In the 11th minute, Malaysia had its first corner kick, but Van Lam easily saved the net.
Malaysia had a higher possession rate than the home team although both sides found their fair share of chances in the opening 45 minutes.
The Hanoi FC star Quang Hai found Malaysia's net in the 28th minute, but his goal was waved off, as he was offside.
In the 40th minute, Quang Hai netted a world-class goal after centre-back Que Ngoc Hai floated in a cross into the box, giving the Golden Dragons the crucial 1-0 lead.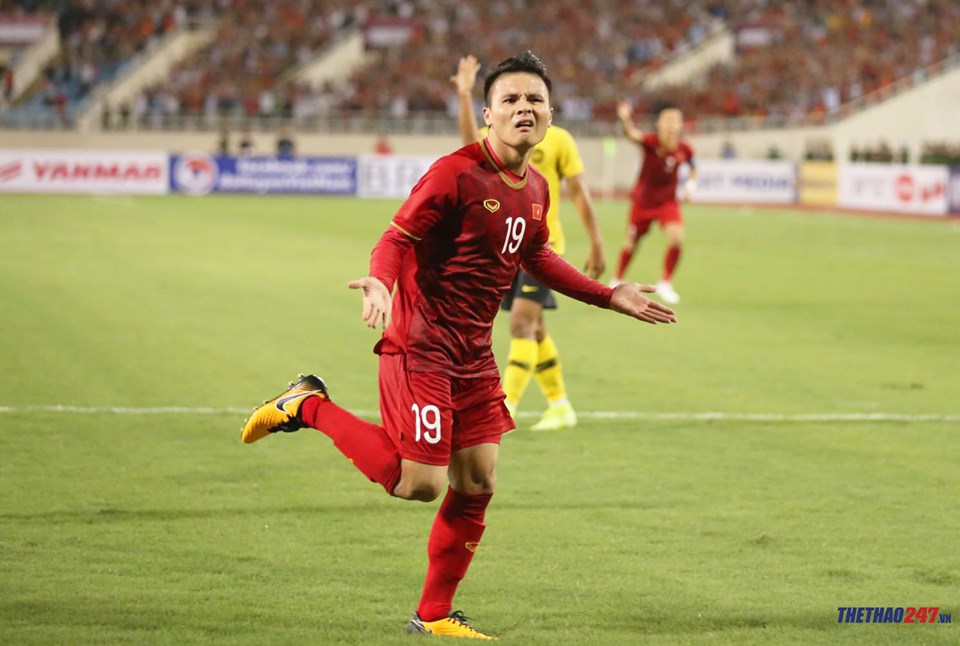 Both sides maintained a balanced game in the second half. Vietnam's defenders successfully stopped all of the Malaysia attacks while the guests didn't risk increasing the pressure for fears of a counter-attack.
The 1-0 win brought Vietnam to third place in group G with 4 points, after the UAE and Thailand.
Vietnam will take on Indonesia in Bali next Tuesday
HIGHLIGHTS
FULL TIME
VIETNAM 1-0 MALAYSIA
And it has finished 1-0 in Vietnam's favorite. A close and hard fought win for Park Hang-seo's side as they get their qualification campaign kicking! Malaysia, meanwhile, now have recorded back-to-back defeats in the FIFA World Cup Qualifiers.
90 'Three minutes added on!
It still is 1-0 here in Hanoi, but Vietnam look comfortable!
73 'GOALLINE CLEARANCE!
Nguyen Trong Hoang gets to the byline and cuts the ball back to Van Toan who fluffs his shot. But the ball reaches Nguyen Anh Duc who fires into the open goal, but Shahrul Saad is there to deny him!
58 'YELLOW CARD!
SC Heerenveen star Doan Van Hau receives yellow card from the referee as he kicks the ball away after conceding a foul!
49 'Chance for Vietnam
Nguyen Van Toan played through behind the Malaysian defense, but goalkeeper Farizal Marlias comes out from the post and clears the danger!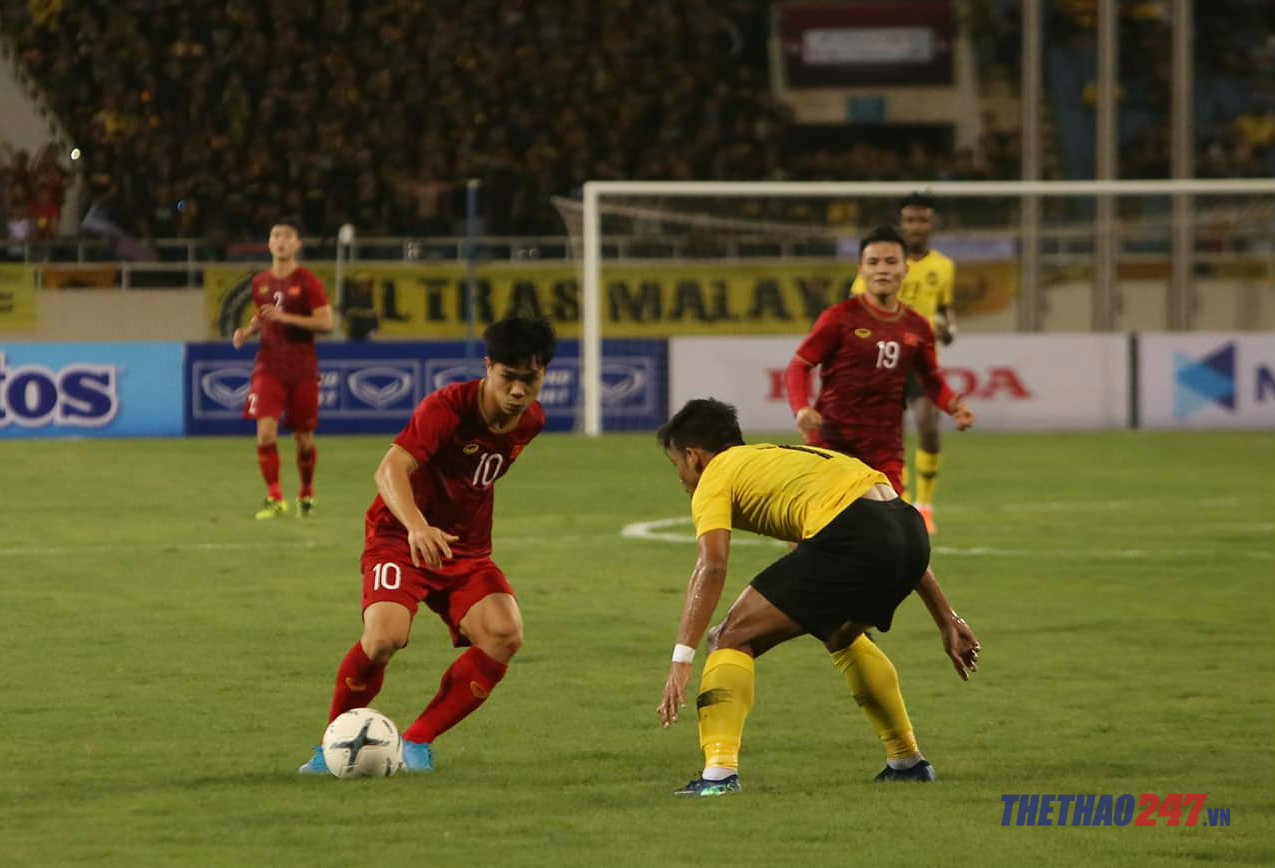 46' The second half begins
45 'ONE MINUTE added on!
We have one minute to play at the end of the first 45 minutes!
40' GOALLL
Vietnam 1-0 Malaysia. Quang Hai opens the scoring for Vietnam without being offside.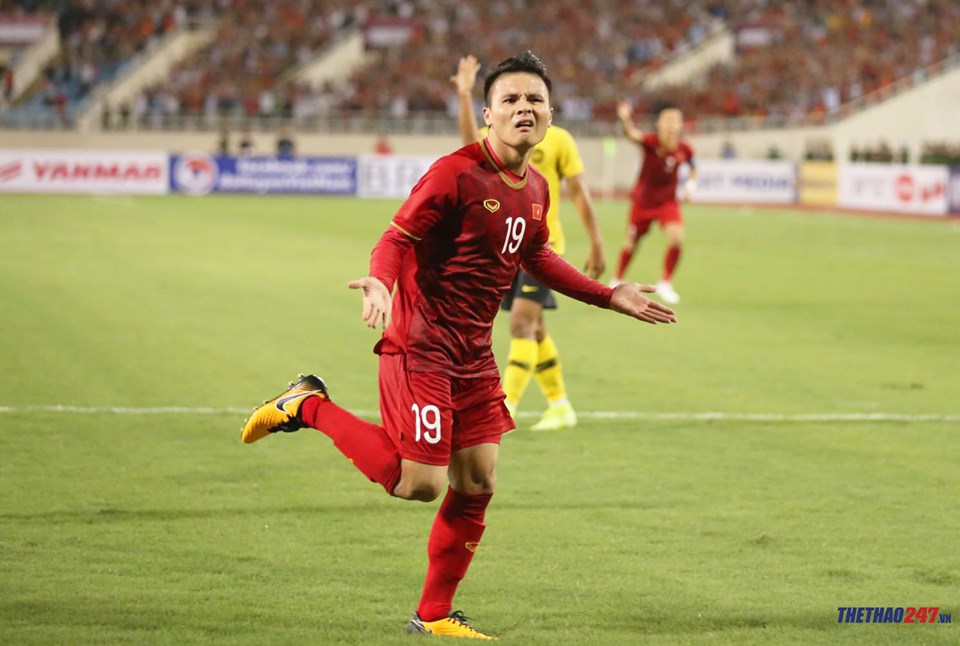 24' GOAL DISALLOWED
Van Lam chose a bad position after Corbin Ong's throw-in, lucky to hit a Malaysian player's head to fly out.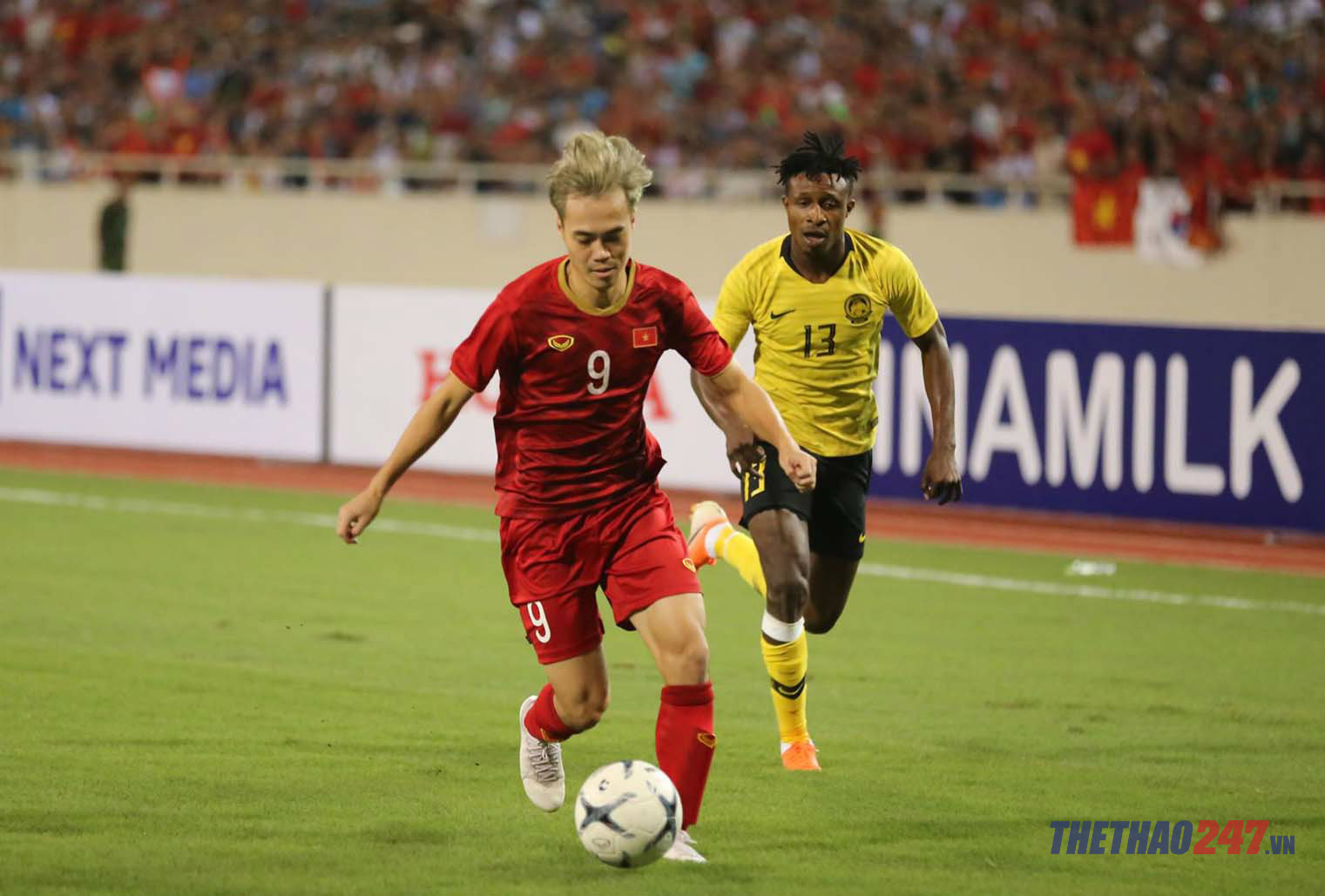 18' OFFSIDE
Quang Hai sets up Tien Linh but he is offside.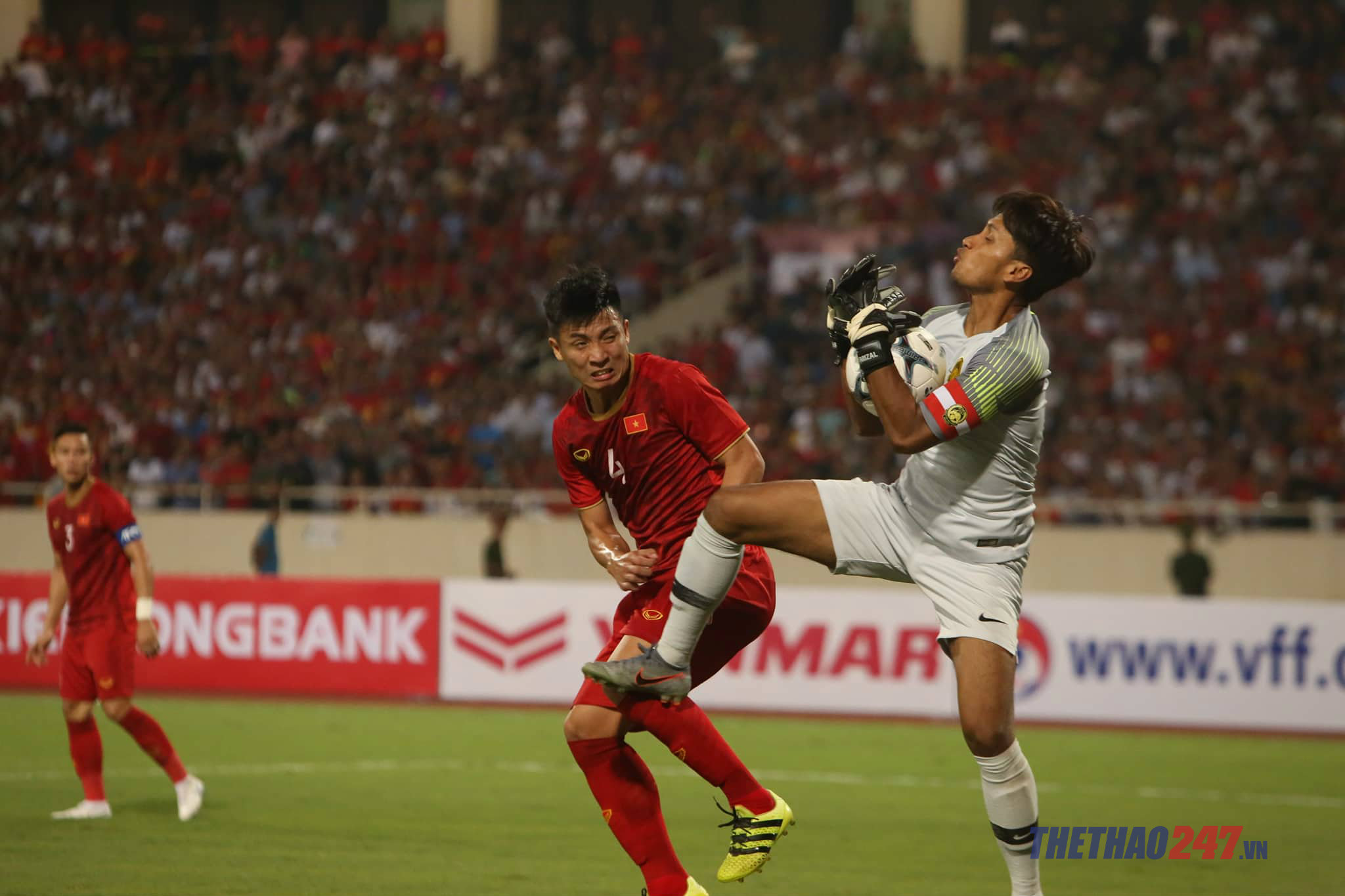 15' Quarter of an hour played
Both side has not scored any goal and it seems cagey
10' Back-to-back corners for Malaysia
Malaysia win two corners in succession, but the second of it is stopped as Malaysia defender Shahrul Saad fouls inside the box and earns himself a yellow card!
7' Vietnam start brightly!
Vietnam are the ones who are initiating the attacks early in this game and Nguyen Van Toan gets inside the box with his pace, but the Malaysia defence deals with him.
6' No Penalty
Van Toan falls inside the box yet the referee doesnt recognise the foul.
1' KICKS OFF