Xuan Truong made it to Thai League's Team of the Week
Thể Thao 247 - Luong Xuan Truong produced a masterpiece free kick netted into Nakhon Ratchasima's citadel, which made him through to Team of the Week of Thai League Round 10
The round closed by huge surprises as Muangthong United suffered a 0 – 3 defeat to Samut Prakan City and Port FC beat 3 – 0 Chainat. Meanwhile, Buriram United trounced 2 – 0 over Nakkon Ratchasima.
Notably, the Vietnamese midfielder Luong Xuan Truong was sent into the starting line-up and shone over the triumph game against Nakhon Ratchasima.
Xuan Truong opened the scoring to Buriram in the 25th minute by drawing a perfect curl netted to the opponent from the distance of 25 meters away.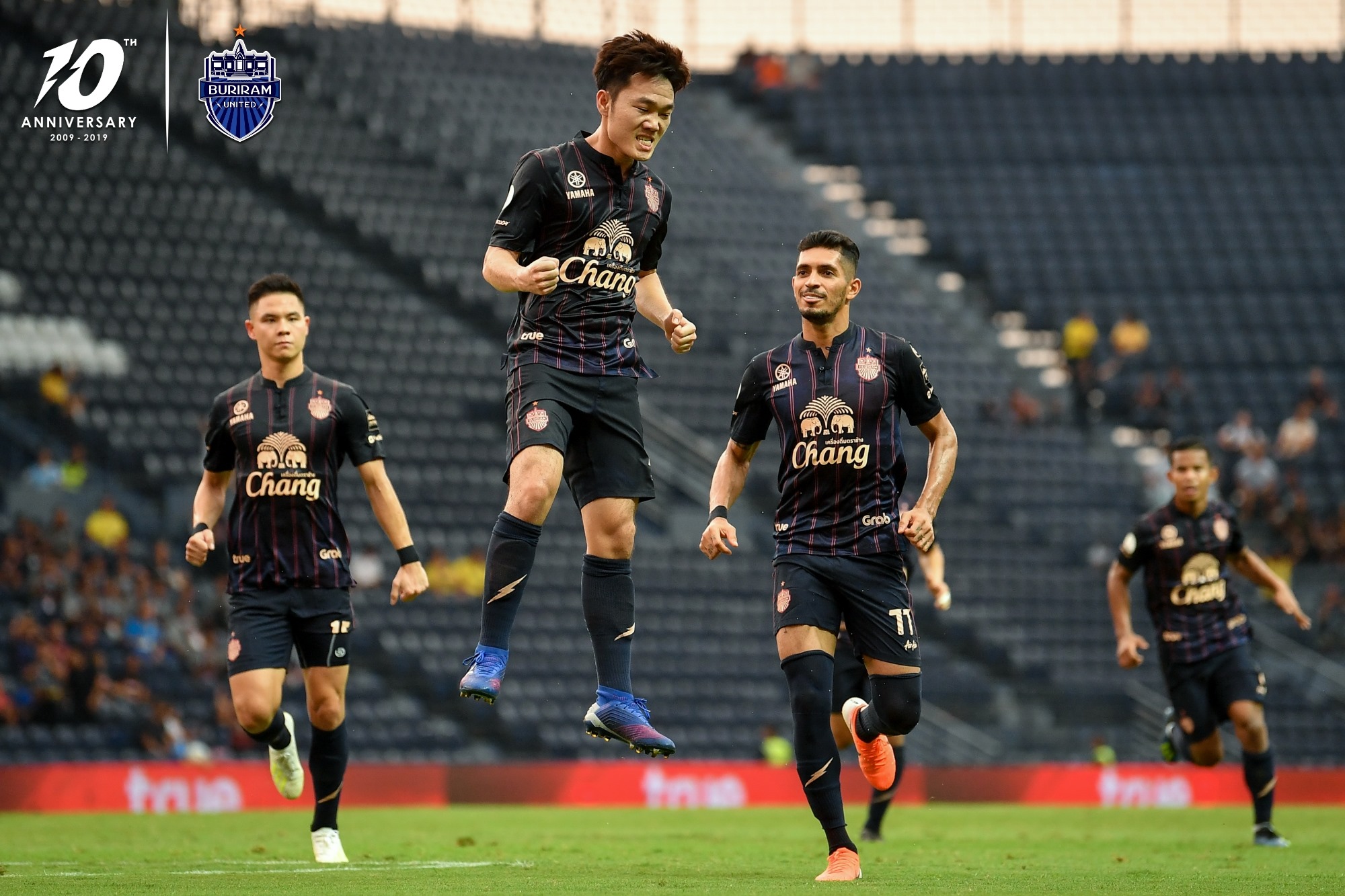 Luong Xuan Truong produced a masterpiece free kick for Buriram United
This was the first goal of Xuan Truong since he has moved to Thailand and also was a masterpiece helping Luong Xuan Truong was heaped praise from the fans, coaches and Thai press.
The midfielder of Vietnam NT was voted to the Team of the Week in Round 10.
Siam Sport wrote:
"The Vietnamese midfielder Luong Xuan Truong scored his first goal in Thai League by a beautiful free-kick, helping Buriram win 2-0. He left an impression with a calm and effective style-play."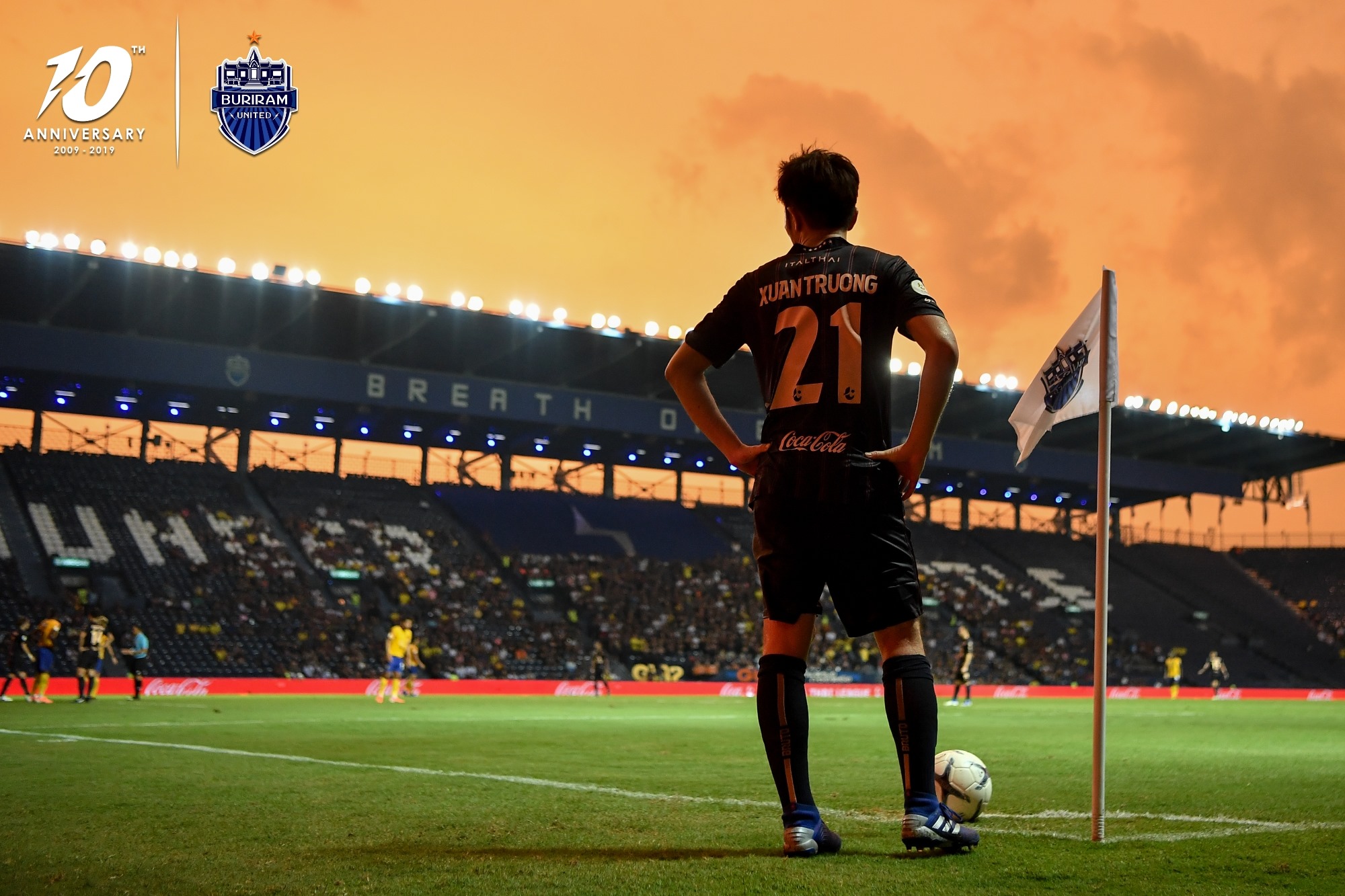 Xuan Truong sets to back to Vietnam NT to contend for 2019 King's Cup.

Besides the Vietnamese player, Team of the Week of Thai League Round 10 consists of Patiwat Khammai, Andres Tunez, Arisari Phovik, Brisner Enrique, Kroekphon Wanprakhon, Chalerm Yingyong, Sumanya Puri, Bireme Diouf, Almeida, Dragan Boskovic.
The first goal in Thailand to be sure that it will relieve Xuan Truong's anxiety, making him keep booking a starting slot, keep shining and reducing stress when heading back to Vietnam NT to contend for 2019 King's Cup.
Thể Thao 247 - Tinnhanhonline.vn