AFC CUP 2019: Ha Noi FC has gone half of AFC Cup journey
Ha Noi FC has progressed to the final of AFC CUP ASEAN Zonal with a 2-1 win over Ceres Negros. However, there are 7 more clashes left to conquer to escalate into the cup holder.
Ha Noi FC and Ceres Negros have created such a thrilling 2019 AFC Cup ASEAN Zonal Semi-Final game in which Ha Noi FC trounced 2-1 Ceres Negros.
Both Ha Noi FC and Ceres are ASEAN giants proved by the 1-1 draw in the 1st leg. However, Ceres let Ha Noi lead the game without firing back.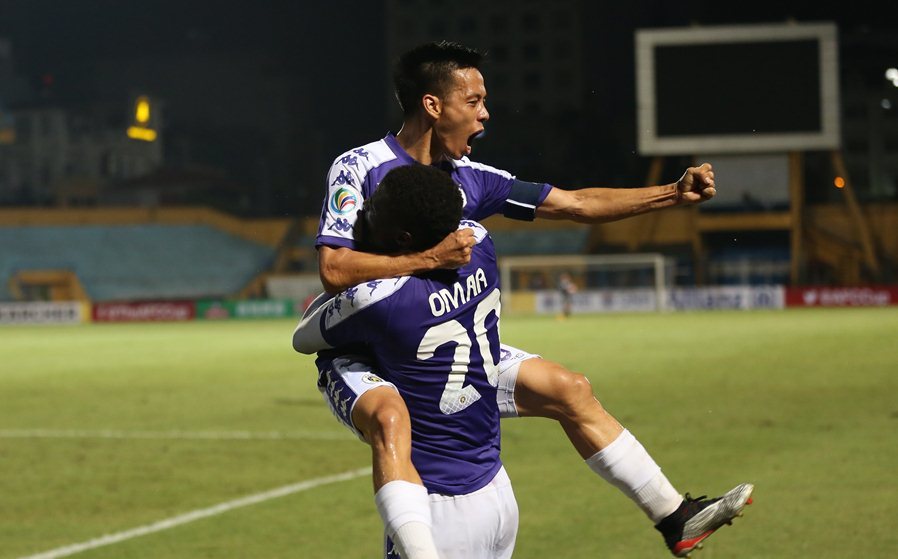 Not until Vietnam's side hold on 2 goals for 21 minutes, did Ceres suddenly shorten the scores through Dizon's away goal which regarded as a late goal showing that it was too late for Ceres-Negors to make a noteworthy attempt.
According to AFC Cup 2019' format, Ha Noi forced to get over 7 more matches to reach the title of AFC Cup 2019.
ASEAN teams divided into 3 groups F, G, H. The leaders of each group and the ranked 2nd team having the best achievement are set to enter the Semi-final then the Final of ASEAN Zonal.
After pasting that stage, the winner is managed to play at Inter-Zonal Final then the Final of AFC Cup 2019.
AFC CUP 2019's format: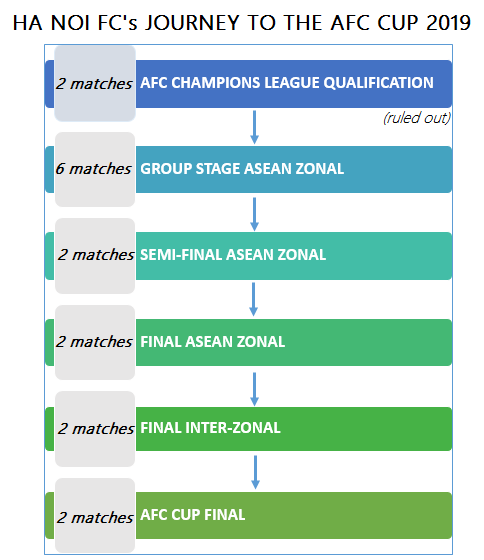 Read more:
>>> FOX Sports points out 5 talking points as Hanoi FC beat Ceres Negros
>>> AFC CUP 2019: Trouncing Ceres Negros, Ha Noi makes history
>>> AFC Cup 2019: Ha Noi FC head coach sets goal to win Ceres Negros
Thể Thao 247 - Tinnhanhonline.vn
Thứ ba, 23 Tháng Bảy, 2019
Thứ tư, 24 Tháng Bảy, 2019
XEM TOÀN BỘ