Vietnam's Dinh Trong recover time revealed
Hanoi Club Dr. Vu Thanh Luan shared about center back Dinh Trong injury and recovery time
Since the successful knee ligament surgery in Singapore, Dinh Trong has returned to Vietnam and continued the rehabilitative training process at the PVF Young Football Training Center. According to information from the Hanoi club, the center back is showing many positive signs during his treatment with doctor Choi Ju-young.
As one of the leading midfielders of the Hanoi and Vietnam football club, Dinh Trong is facilitated not only the material conditions, but also sending doctor to directly support Dinh Trong. Recently, the doctor has shared about the situation of injury as well as when the center-back can play again.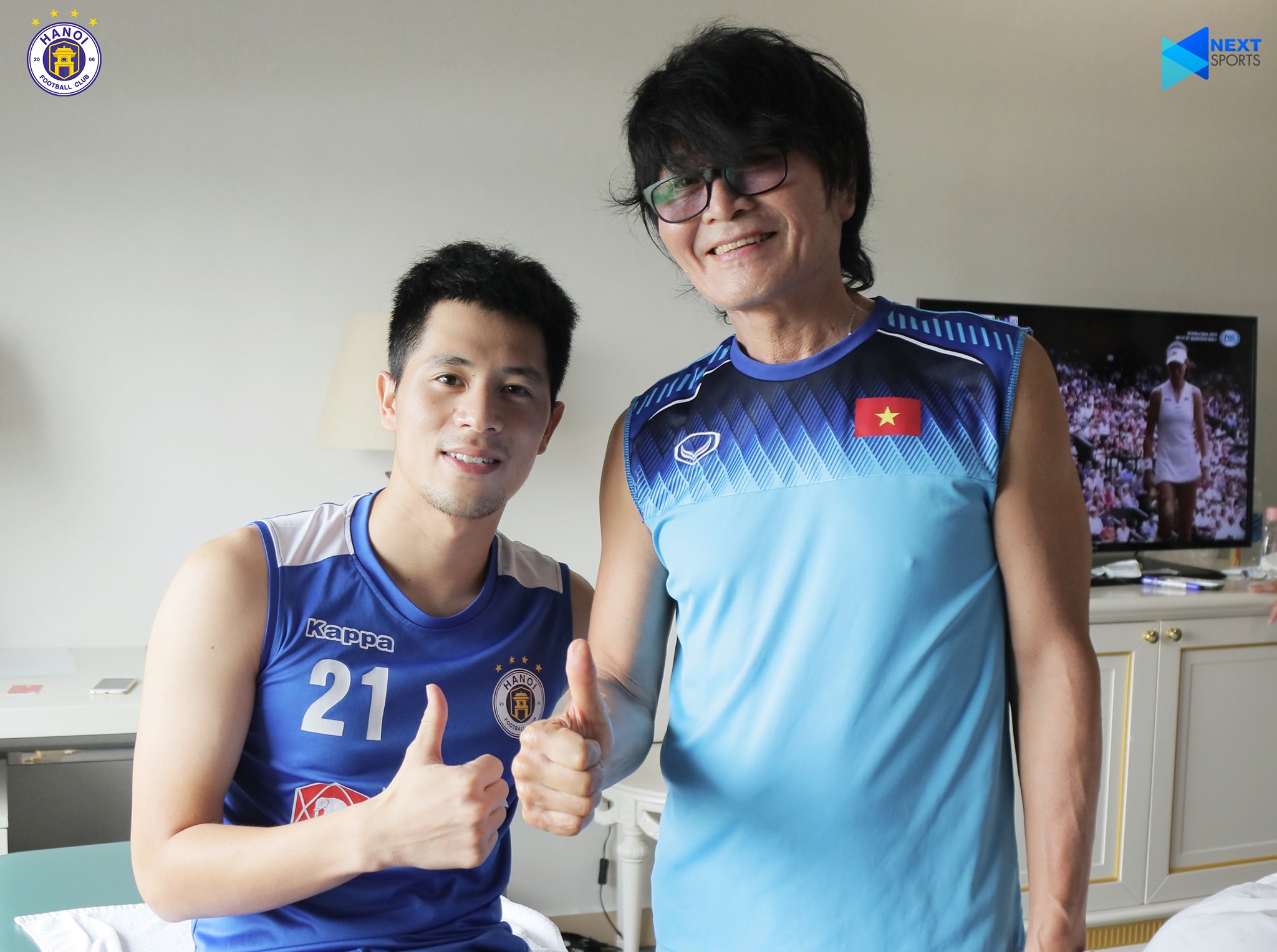 "2 weeks after the surgery, Dinh Trong started going to PVF Young Football Training Center for physical therapy and rehabilitation. Currently, Trong's knee is relatively stable, no longer swollen, the folding rate is about 70-80 degrees and it is possible to walk smoothly without using crutches.
In the coming time, Dinh Trong will continue to rehabilitate with the experts at PVF, after 1 month, then goes to Singapore to examine clinically and offers follow-up routes for treatment".
Dr. Vu Thanh Luan said, "Dinh Trong's injury is not very serious. According to the doctor's direct surgery, he can return after 9 months".
Thus, it can be affirmed that Dinh Trong will surely miss the V-League matches with Hanoi FC and absent from the Vietnam squad for the World Cup 2022 qualifier. However, Dinh Trong himself also said that he would not rush back to the tournament but wanted to get the best recovery in all aspects before returning to the pitch.
Thể Thao 247 - Tinnhanhonline.vn
Thứ tư, 24 Tháng Bảy, 2019
Thứ năm, 25 Tháng Bảy, 2019
Thứ sáu, 26 Tháng Bảy, 2019
XEM TOÀN BỘ