China offers Real Madrid's Gareth Bale 1.2 million pounds a week
Gareth Bale is said to have received an offer with a salary of £ 1.2 million a week from a super-rich club of the Chinese Super League.
According to El Chiringuito, an anonymous Chinese club has prepared to double its current salary of £ 600,000 a week to entice him to the Far East.
Bale could earn a huge amount of £ 62.4 million as part of one of the most lucrative contracts in soccer.
However, the club was quite wise to try to get his signature in the form of a free transfer and, not surprisingly, Real refused and so there probably won't be any potential deal.
In May, Bale seemed to have played his last match at Santiago Bernabeu, where Real lost to Real Betis 0-2.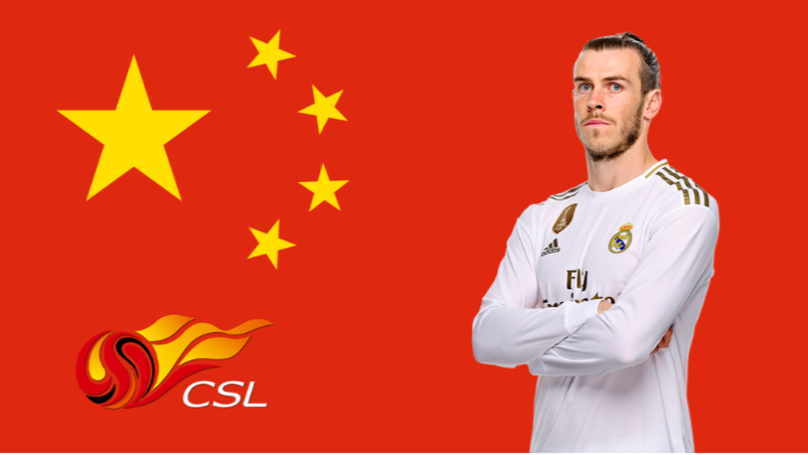 The Welshman still sat on the bench during the season and after being ignored by Zinedine Zidane.
The former Spurs player has scored 102 goals and won 13 titles with Los Blancos since joining the club with a world record contract in 2013. However, he still can't win the heart of the Madridistas.
He was ridiculed in matches and was recently harassed by fans when he attended training camp before the season at the Valdebebas training ground.
In a clip posted by AS, a fan shouted "desagradecido", meaning "ungrateful", when Bale drove into the training camp.
Last month, there were rumors that Bale would be loaned out if he wanted to leave Madrid. However, representative Jonathan Barrett reiterated his desire to stay in the Spanish
"I don't think he wants to leave on loan," Barrett said.
"He has a lovely life and house in Spain. I think he will have to get something special to leave and the loan terms are not in his mind. "
Thể Thao 247 - Tinnhanhonline.vn
Thứ hai, 22 Tháng Bảy, 2019
Thứ ba, 23 Tháng Bảy, 2019
Thứ bảy, 27 Tháng Bảy, 2019
XEM TOÀN BỘ