Muangthong United: A former Benfica player will be Van Lam's new teammate
Muangthong United FC has informed that the team was successful in acquiring the services of Derley and Daisuke Sato ahead of the next phase of Thai League 2019.
The 31-year-old striker Vanderley Dias Marinho had a period under Benfica outfit from 2014 to 2017 before gearing up in Muangthong United color. He had contributed for the Portugal giant 1 goal through his 15 appearances. He also was a part of Brazil Football clubs namely Ceara, Tiradentes, Cruzeiro-RS, and Madureira.
The coach of Muangthong Utd – Mr. Alexander Gama expects:
"Derley will be positioned in Centre Forward place but he can expand his movement into the sideline. He promises to be a 'headache' for every Muangthong's opponent."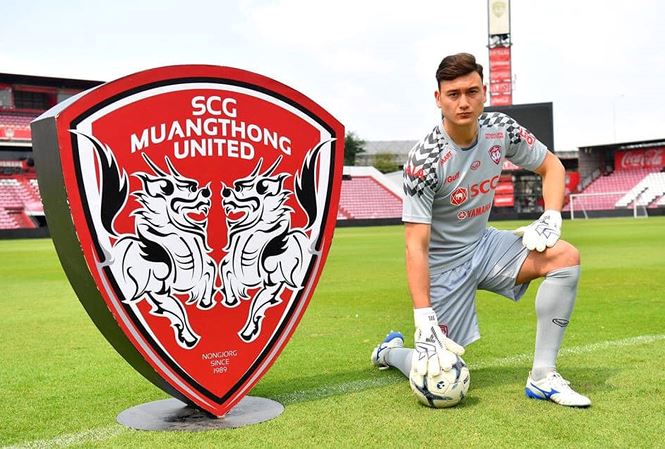 The other new rookie to join Muangthong in the next phase of Thai League 2019 is Daisuke Sato, a Japanese-origin defender who once served under-level-football-teams in Denmark and Romania.
Thai League 2019 has passed 15 rounds in which Muangthong United caused huge disappointments by ranked 14th with 4 wins, 2 routs, and 9 losses. Muangthong United relieved the run of bad luck by a 3-0 triumph over Trat.
Muangthong is where Dang Van Lam dedicating his football career after leaving Hai Phong FC (Vietnam). Van Lam has pulled off a lot of great saves for Muangthong Utd but could not rescue the poor defending guard.
Read more:
>>> Dang Van Lam appeared alongside world football legends
>>> Muangthong vs. Trat FC results: Van Lam's stellar game in a red card match
>>> Dang Van Lam's side sinks into another defeat
Thể Thao 247 - Tinnhanhonline.vn
Thứ sáu, 19 Tháng Bảy, 2019
Thứ bảy, 20 Tháng Bảy, 2019
XEM TOÀN BỘ