Coach Hoang Anh Tuan: U18 Vietnam follows senior players' example
Thể Thao 247 - Vietnam U18s coach thinks that the current successfulness of Vietnam NT is encouraging the youth generations.
Coach Hoang Anh Tuan still believes in the qualities of his young footballers albeit their current unsatisfactory results:
"After the last gathering and preparation period, I had a relative assessment about the present U18 players. They are equally in skills and expertise. However, we have plenty of time to prepare until August (the time occurring 2018 AFC U-19 Championship). Therefore the upcoming King's Cup tournament is just a first step, we still need patience."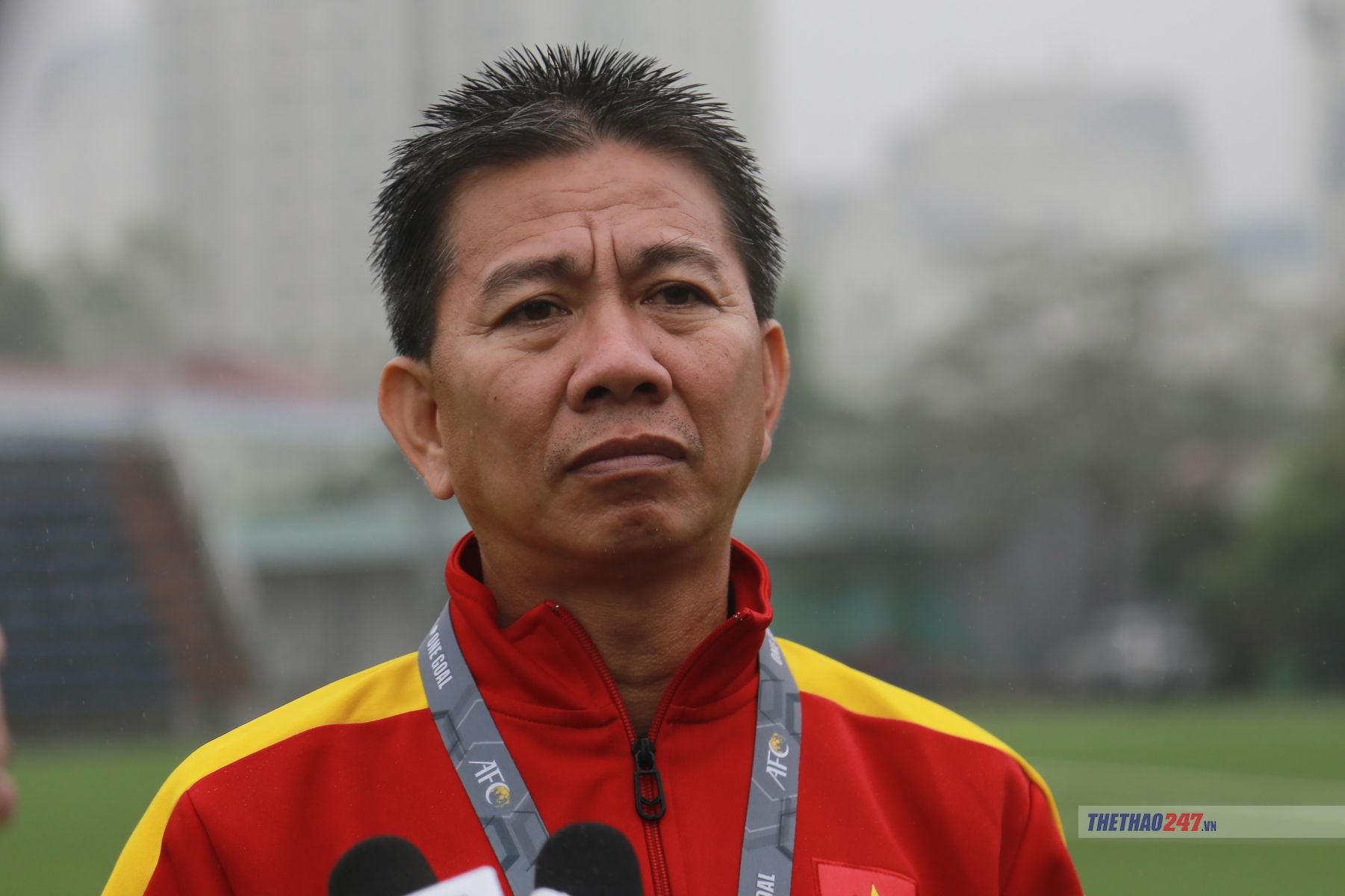 Coach Hoang Anh Tuan mostly concentrates on 2 matters: morality and professional

"The opponents in the King's Cup will be very high-quality. This will be an opportunity for us to get better in expertise, bravery, and strength. The only way to show your tactics or mentality, or even weaknesses is playing on the pitch."
"In the training process, you must know how to adapt to improve. It could not be done immediately at first but in future, you have to learn how to accommodate yourself to each environment. In the last two matches, you reveal a lot of shortcomings."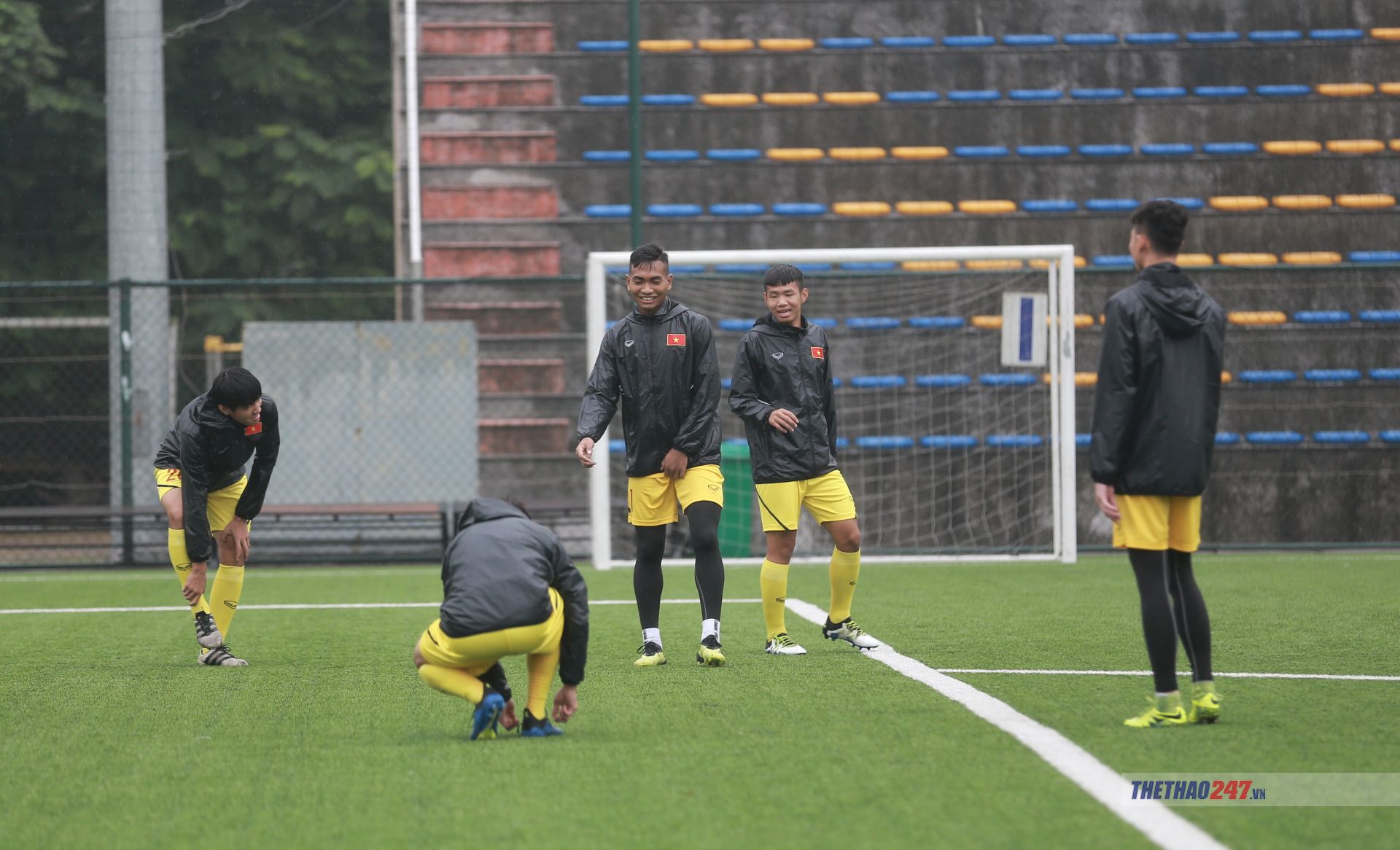 U18 Vietnam is wrapped up in practicing
Mr. Tuan unveiled that besides preparing about specialist knowledge, he has to influence the players' fighting spirit.
Coach Hoang Anh Tuan mostly concentrates on 2 matters: morality and professional
"I think that the successful performance of national teams in the last few years has become a great encouragement for the adjacent youth generations' spirit. This generally will be a foundation for the further development of Vietnamese football later."
Some pictures of U18 Vietnam in the April 16 morning training session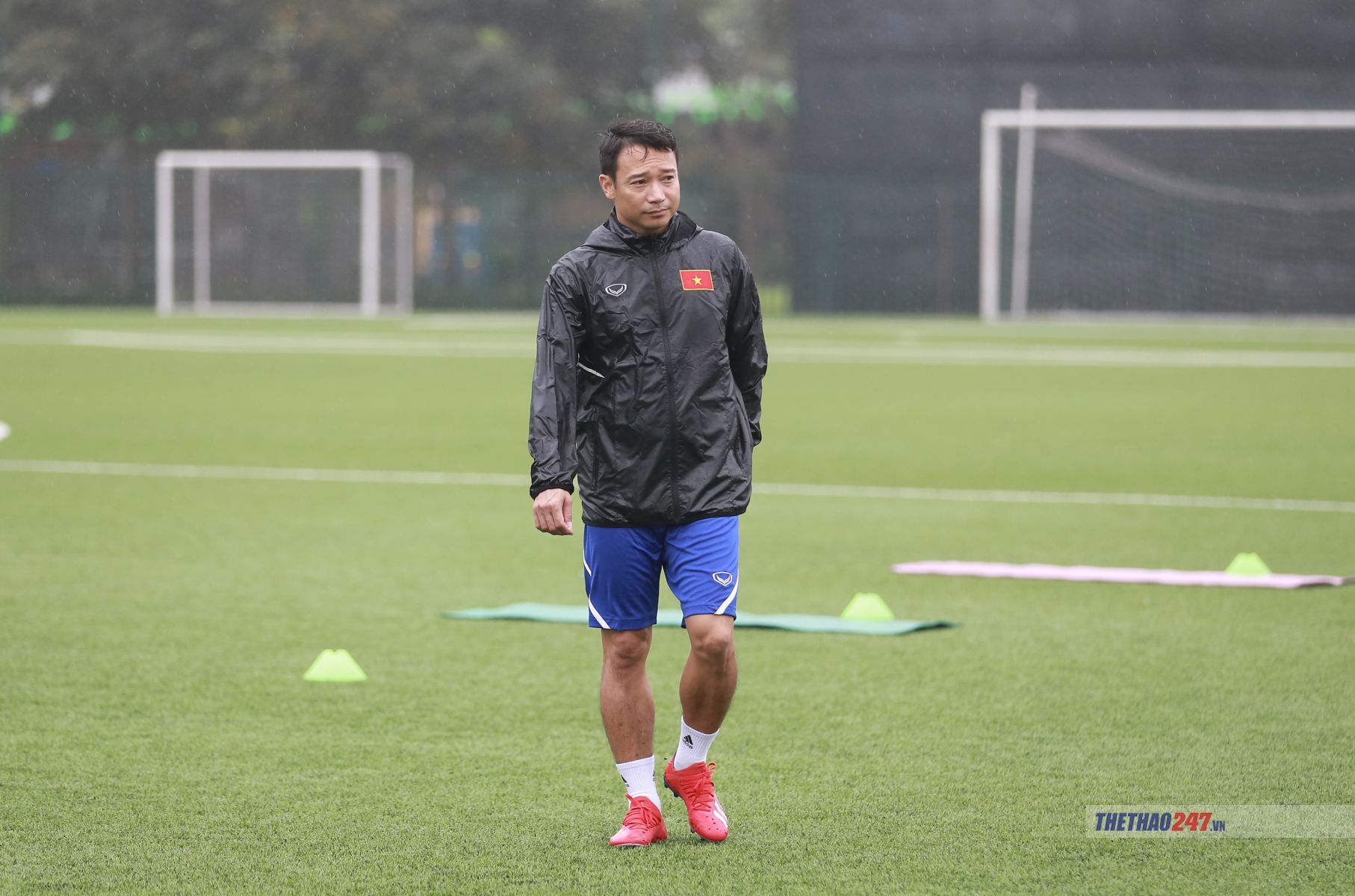 Assistant Coach Vu Hong Viet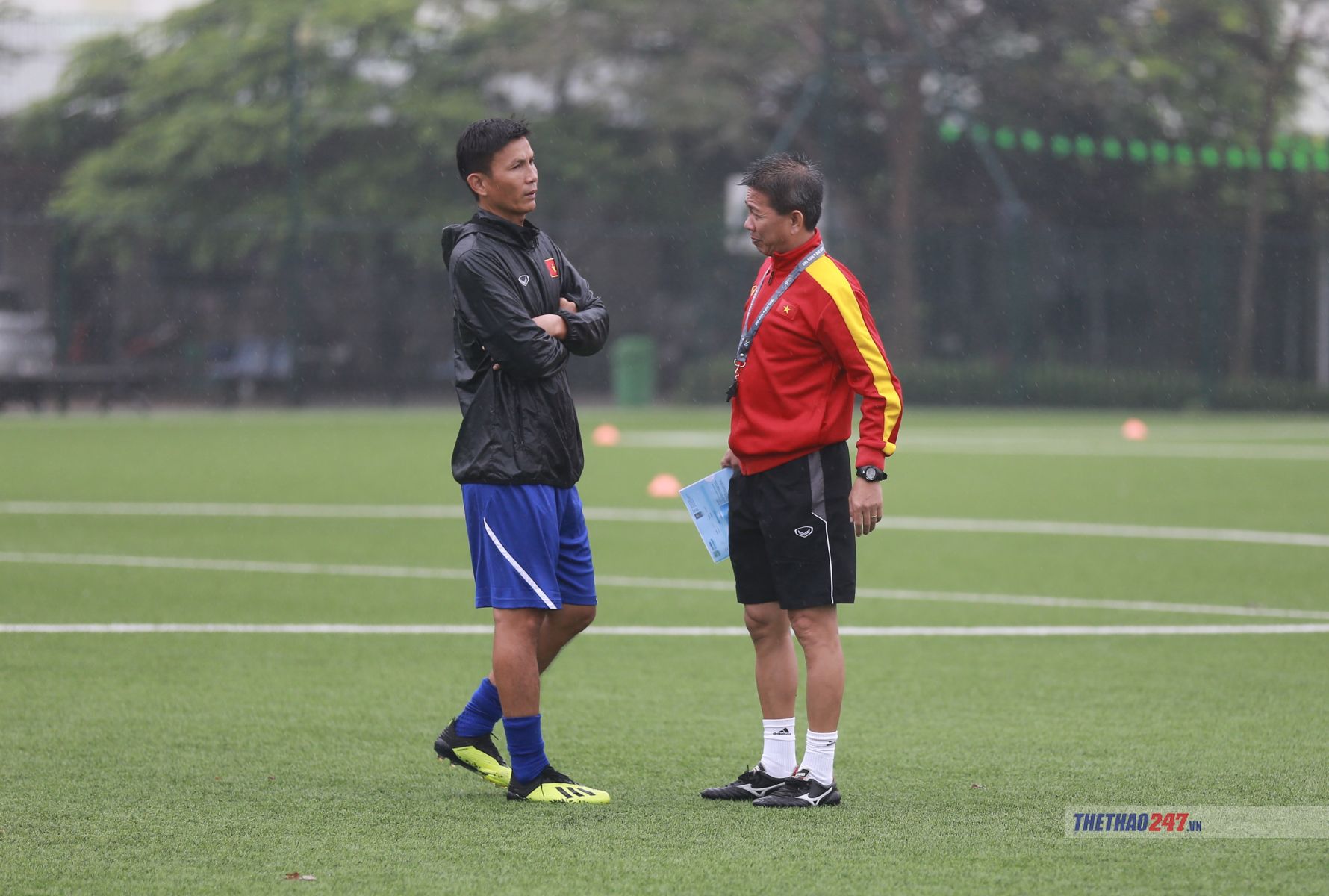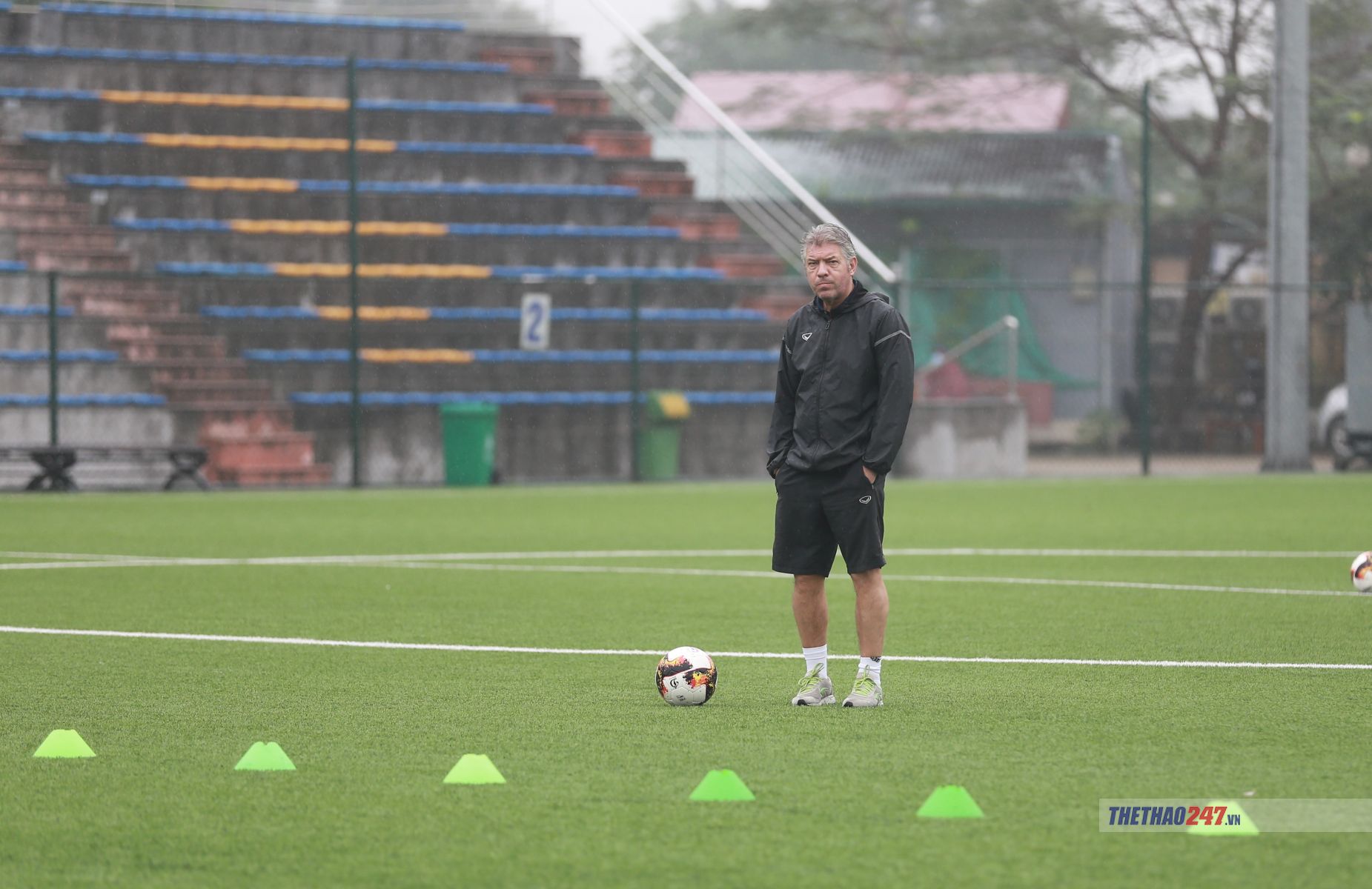 Thể Thao 247 - Tinnhanhonline.vn