Who to replace Duy Manh (Vietnam) in King's Cup?
Thể Thao 247 - Midfielder Do Duy Manh will not be able to recover from the injury before the Vietnam team attends King's Cup 2019. Who will be Coach Park Hang-seo's choice?
Do Duy Manh was injured in a V.League match on May 11. Hanoi FC doctors also revealed that Duy Manh suffers a bone marrow edema, and needs at least 3 weeks to recover.
This is when Vietnam manager and his coaching team should consider finding a substitute for this important center-back. For the first time after AFC U23 , ASIAD 2018, AFF Cup and Asian Cup 2019, Do Duy Manh is in danger of not being able to join Park Hang-seo's side.
In 2019 Asian Cup, Duy Manh was one of three key players in the defense. That is the trio of Ngoc Hai - Dinh Trong - Duy Manh. When Duy Manh was not available, the most stable and safe plan for Korean strategist will be Ngoc Hai - Dinh Trong - Tien Dung. In particular, Ngoc Hai will replace Duy Manh's position.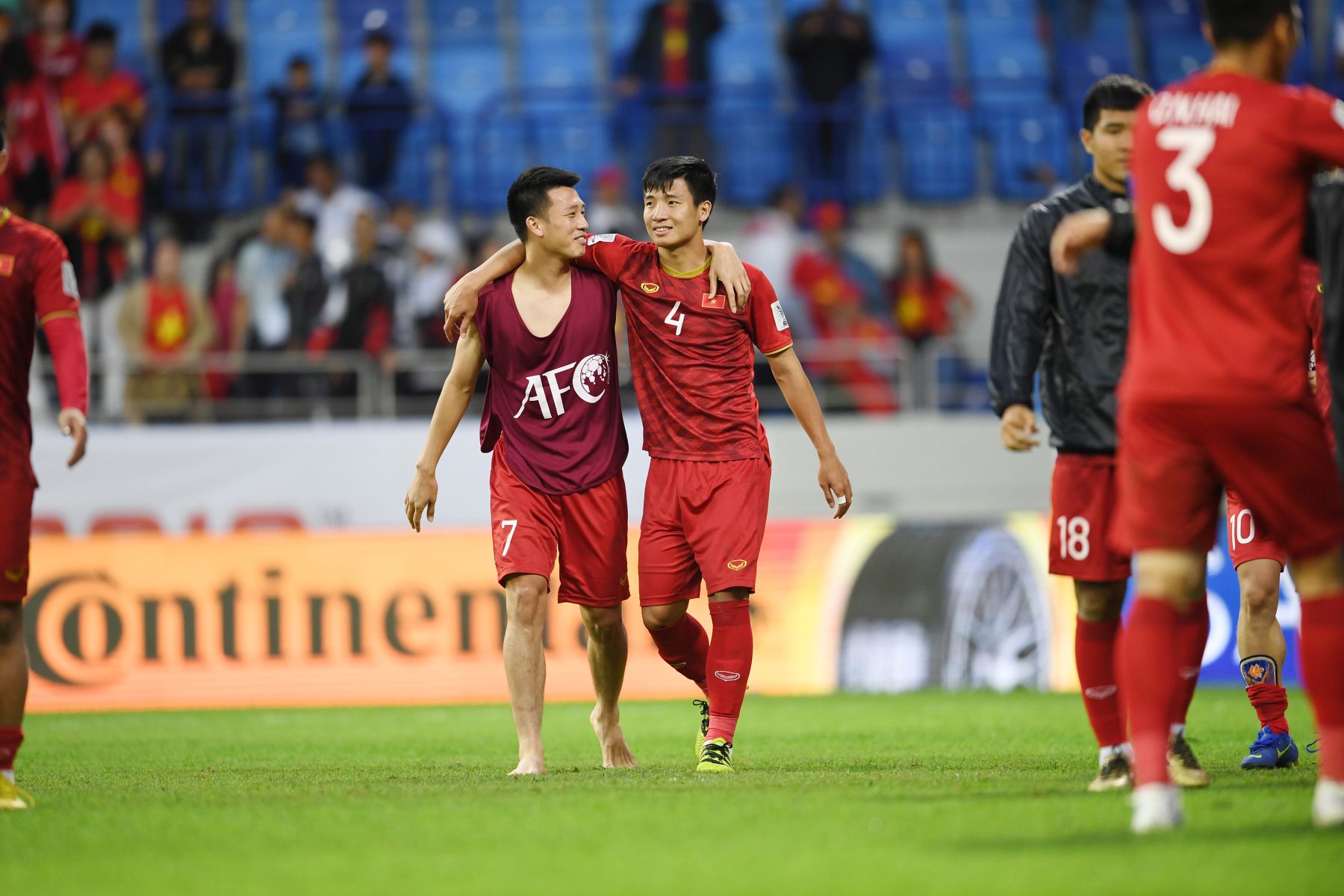 Some feasible plans for that Park are center-back Huynh Tan Sinh or Nguyen Thanh Chung. Both of these players have been summoned up to  2019 Asian Cup, and most recently, these are two important factors helping U23 Vietnam win tickets to AFC U23 Championship 2020 Finals, conceding no goals in the Qualifying Round
Of course, there will still be a chance that Coach Park Hang-seo summon Do Duy Manh and wait for the player to recover before flying to Thailand. However, this is a risky option anyway,  Korean strategist may prepare plan B as a feature of Park Park-seo working style.
2019 Kings Cup will officially start from June 6 when Vietnam NT face the Thai team in the first round. Vietnam manager Park Hang-seo will announce the official list and gather before June 1.
Thể Thao 247 - Tinnhanhonline.vn