Muangthong former coach applies for Thailand head coach position
Van Lam's former head coach in Muangthong United recently spoke out to apply for the head coach position in Thailand national team.
After disappointing King's Cup 2019, FAT decided to transform the head coach position after Sirisak stepped down to get the professional coaching license.
There are famous coaches in the world also interested in this position yet the former coach of Muangthong United was said to the latest name.
Earlier, Mr. Yoon Jong-hwan coached Dang Van lam's Muangthong yet he resigned after 2 months due to bad performance of the team.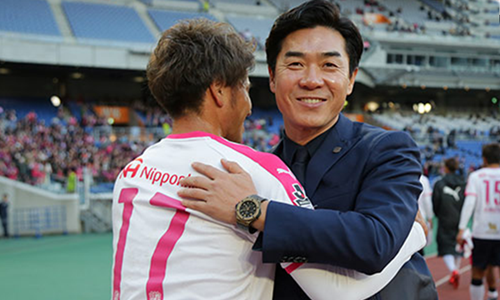 Yoon Jong-hwan said in his application sent to FAT that he wanted to conquer AFC U23 championship with Thailand. The 52-year-old proved confident to lead Thailand national team and believed on the success of the upcoming World Cup 2022 Qualifiers.
"Mr Yoon Jong-hwan want to conquer AFC U23 Championship. Besides, he wished to work with Thailand at World Cup 2022 qualifying round. His file was sent to FAT in early June", the Siam Sport revealed.
FAT is considering thoroughly about this case since the South Korean strategist just experienced a bad run in Muangthong United and unable to help them promote in the table. There are questions of whether he could change Thailand national team or not.
Should Mr. Yoon passed, he will be likely to face Vietnam head coach Park Hang-seo in World Cup 2022. Yoon Jong-hwan once played in Korea national team while Park Hang-seo worked as coach's assistant.
Thể Thao 247 - Tinnhanhonline.vn