HAGL coach explains Xuan Truong's substitution in Quang Nam match
Speaking in a post-match press interview on July 7, HAGL coach Lee Tae-hoon said Xuan Truong's unstable form made him left on then bench.
After a short period heading to Buriram without success, midfielder Luong Xuan Truong decided to come back to HAGL and played in V-League leg 2.
Right in the first opening match of the second leg. HAGL faced a strong opponent at home, Quang Nam FC. Xuan Truong was expected to  made a great return of duo Tuan Anh- Xuan Truong,  coach Lee Tae-hoon suddenly left him on the bench.
In response to the reason for this decision, the Korean coach said Xuan Truong still needs more time to take back the good form because he still has not reached a good level.
"Xuan Truong just came back after 10 days off, it's not the best time to regain 100% performance so I don't let him play right from the beginning. Xuan Truong is a good player, but it will take a few weeks to be able to play stably.
I'm happy about his competitive spirit but his fitness is not enough. He has not played for a long time. Hopefully, in the next few weeks, Xuan Truong will improve all his skills to make the team stronger in the second period of V.League 2019 ", coach Lee Tae-hoon explained.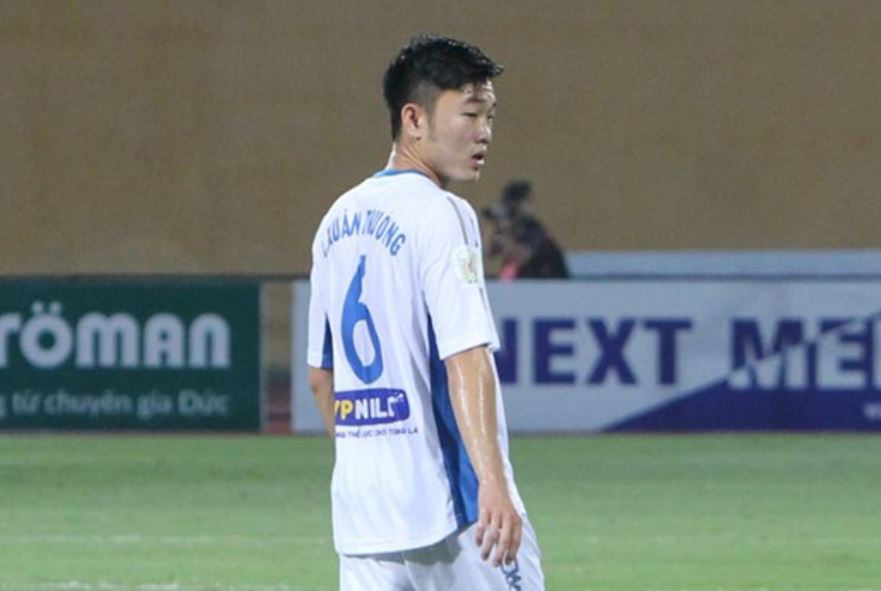 In the match against Quang Nam and Xuan Truong only came off the bench in the 72nd minute, when HAGL was led 1-2 by its opponent and could not help the home team come back successfully, the defense remains a big worry:
"Some players in HAGL played really well. The team is still in the process of building gameplay; the players have improved but have not reached the best conditions. Today there are also some flaws of some positions that lead to the conceding goal. We are still working hard to improve the situation by signing a contract with some foreign men" - HLV Lee Tae-hoon said.
In the next round, HAGL will have an away match to Than Quang Ninh's stadium at 6:00pm  on July 13.
Thể Thao 247 - Tinnhanhonline.vn
Thứ ba, 23 Tháng Bảy, 2019
Thứ tư, 24 Tháng Bảy, 2019
XEM TOÀN BỘ