What did Park Hang-seo talk to his players before heading back from Thailand?
After snatching runner-up position at King's Cup 2019, Park Hang-seo has heaped praise on his players following the game.
Vietnam NT recently registered another victory in an international tournament which was King's Cup 2019 wherein Vietnam NT thrashed Thailand to assert the position as the ASEAN King and performed an out of the world display against Curacao making the representative from CONCACAF only win after the penalty shootout.
The runner-up position in King's Cup has brought many advantages in FIFA World Cup and Asia zonal of 2022 World Cup Qualifiers as well as asserted the level has been upgraded of Vietnam.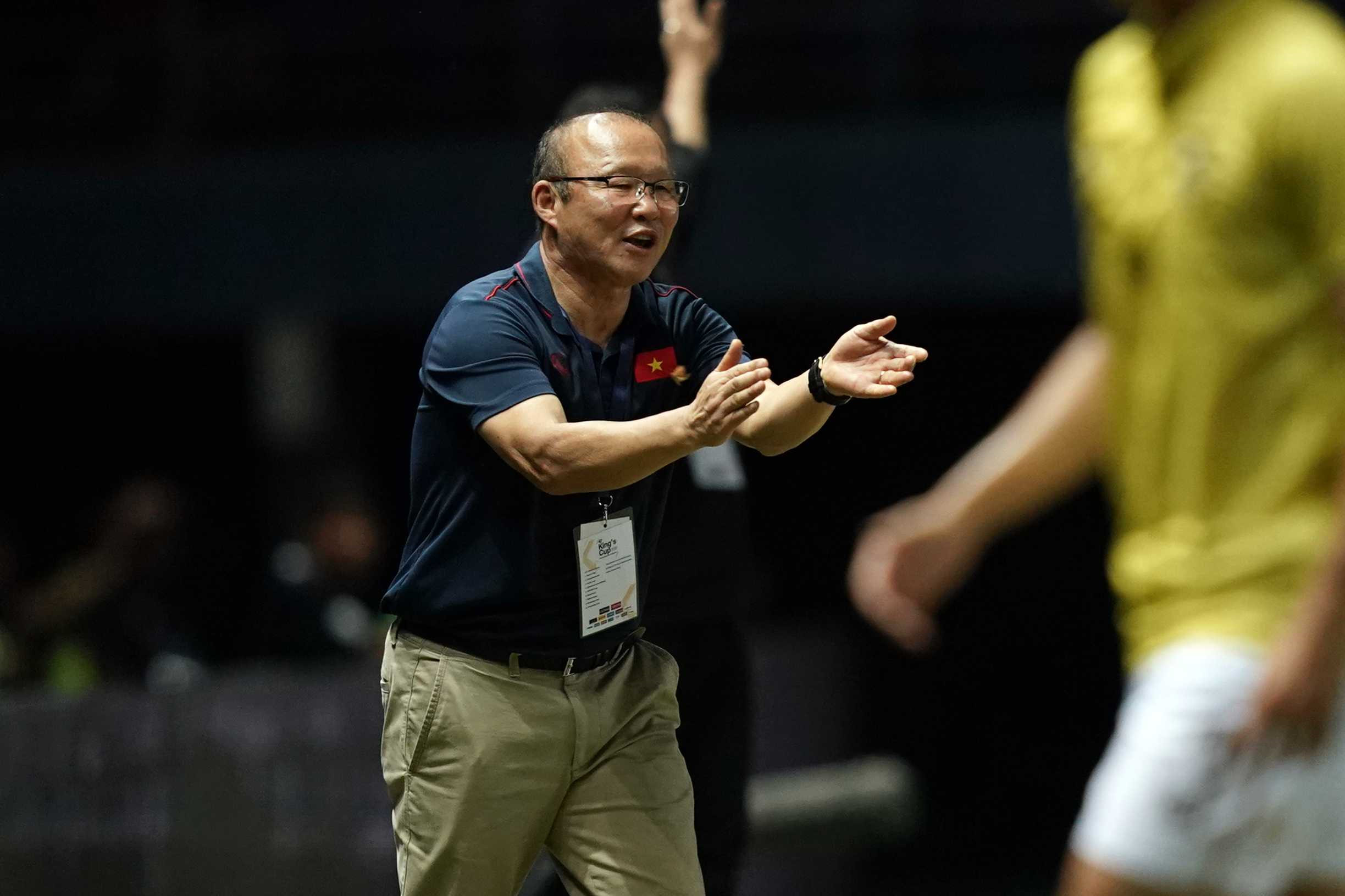 Before returning to Vietnam from Buriram - Thailand, Mr. Park praised his men:
"I am very pleased with your spirit and solidarity. After a long time, when meeting you again, you guys still show your close-knit as a family. The rookies are also very well supported to integrate. I am very happy about this because it is the strength, the foundation for all our victories.
Please keep this spirit and light up the desire because there's a lot of bigger challenges as well as the bigger dreams waiting ahead. Now I can only say that I am quite satisfied with what happened in King's Cup."
Thể Thao 247 - Tinnhanhonline.vn
Thứ tư, 26 Tháng Sáu, 2019
Thứ năm, 27 Tháng Sáu, 2019
Thứ sáu, 28 Tháng Sáu, 2019
Thứ bảy, 29 Tháng Sáu, 2019
XEM TOÀN BỘ