'The national goalie' of Vietnam once worked as a bricklayer to make a living
Bui Tien Dung – a keeper of U23 Vietnam NT shared about his hard time when making a living and supporting to his family by doing bricklayer job.
On June 9th morning, Ha Noi FC held an event named 'Football and Sharing' with presences of keeper Bui Tien Dung, captain Nguyen Van Quyet and Pham Thanh Luong whose stories greatly inspired to youngsters.
Speaking in the event, 'the national goalie' Bui Tien Dung shared about his tough time when he had to work as a bricklayer every weekend to support for his family:
"I went to practice soccer at my district center since I was 12. Every weekend, when I got home, I went to work as a bricklayer to earn money to help my family cover the life. I think everyone must go through difficult periods, and we must accept it, overcome it to achieve the goal we want."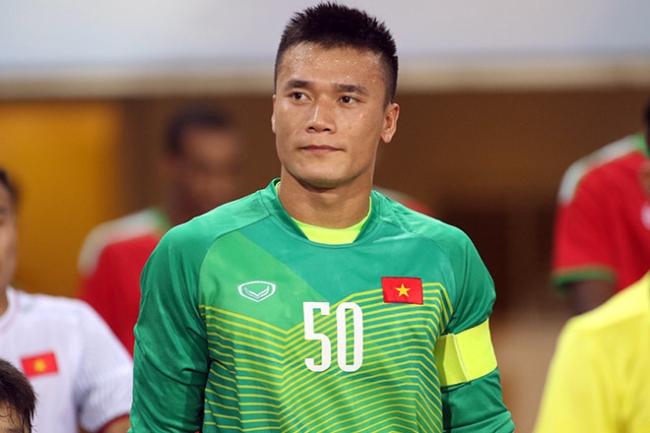 Borned in a poor town Ngoc Lac (Thanh Hoa), the keeper and his younger brother experienced a lot of miseable things to satisfy their football ambition. The brother who is SHB Da Nang FC midfielder was luckier when passing to PVF center while the keeper who practiced at district center had to work at buildings every time he got breaks.
However, thanked to his incredible energies and a burning desire with the ball, Tien Dung gains a bright future for himself. After debuting in U19 Vietnam under Hoang Anh Tuan, Tien Dung is the no.1 goalie of U23 Vietnam and snatched amazing achievements in 2018 AFC U-23 Championship, 2018 Asiad and 2020 U23 AFC Championship Qualifiers.
Thể Thao 247 - Tinnhanhonline.vn
Thứ tư, 26 Tháng Sáu, 2019
Thứ năm, 27 Tháng Sáu, 2019
Thứ sáu, 28 Tháng Sáu, 2019
Thứ bảy, 29 Tháng Sáu, 2019
XEM TOÀN BỘ